Nalgonda: Have patience, Chirumarthi tells Komati Sr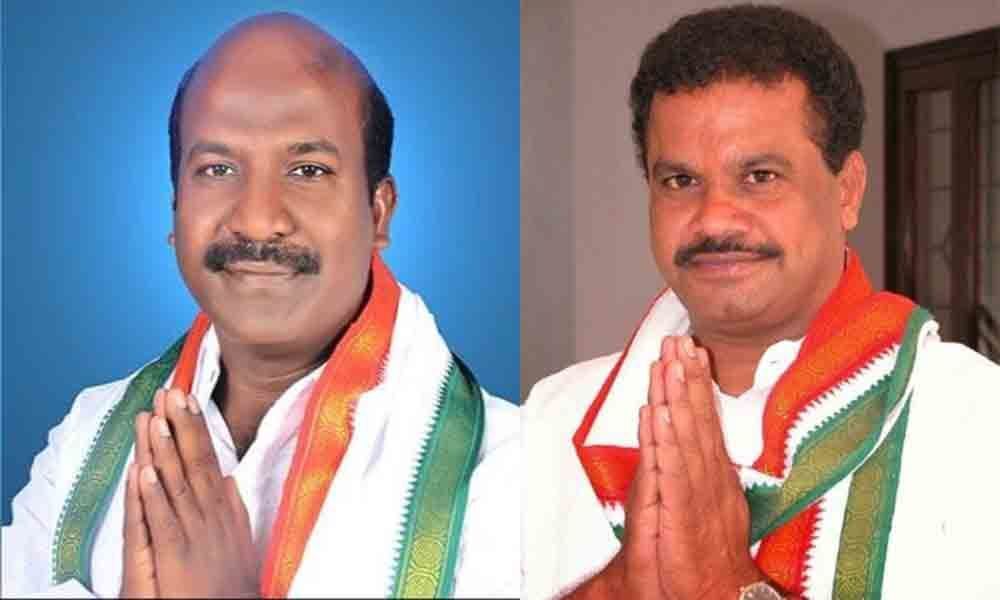 Highlights
Informs that Brahmana Vellemla–Udayasamudram Lift Irrigation Scheme will be completed by year end.
Naketpally (Nalgonda): Nakrekal MLA Chirumarthi Lingaiah stated that the State government was committed to complete the Brahmana Vellemla – Udayasamudram Lift Irrigation Scheme by the end of this year.

On Tuesday, countering the comments made by Bhongir MP Komatireddy Venkat Reddy, Lingaiah addressing the media in Narketpally, informed that he took the issue to the notice of Chief Minister K Chandrashekar Rao and explained about the need for completion of Brahmana Vellemla–Udayasamudram Lift Irrigation Project by spending Rs 350 crore. The MLA informed that the Chief Minister responded positively to his plea.
Lingaiah further informed that 7-kilometre tunnel works of Vellemla project were progressing at brisk phase, the payment of compensation to oustees of left and right canals of project was also speeded up.
He held previous Congress rulers responsible for delay in the project works.
" Education Minister G Jagadish Reddy will conduct a review meeting on Brahmana Vellemla– Udayasamudram Lift Irrigation Project with respective irrigation and project officials and contractors within a week, the MLA informed.