Nizamabad Collector Ram Mohan wants city clean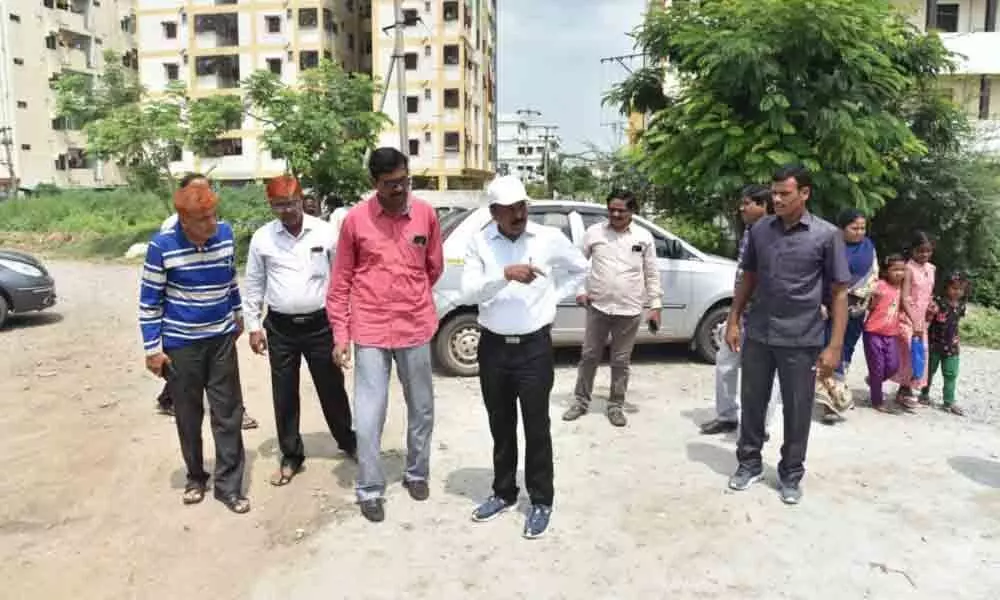 Highlights
District Collector M Ram Mohan Rao Inspects roads and lanes with officials
Nizamabad: District Collector M Ram Mohan Rao ordered asked official to make the city squeaky clean and green.

The Collector inspected the main road leading to the city of Bodhan along with the municipal engineers and sanitation staff. He inspected the saplings planted as part of Haritha Haram programme from Bodhan Chaurasta to Malapalli Arsapalli Sarangapur.
The Collector also exhorted the people to cooperate in keeping the city clean. He said garbage should not be thrown into the sewer.
The Collector was also angry with the sanitation staff that despite repeated orders to clean drainage their attitude did not change.
He said the garbage along with the sewage silt should be removed. The municipal engineering officers were ordered to clean up the drains.
The Collector was outraged at the lack of water for the saplings planted in Sarangapur. He said that the plants should immediately be watered and conserved. He stopped at the Arsapalleri railway gate and learned about the problems of the people there.
The Collector pointed out to his staff that the garbage near the Collectorate Pragathi Bhavan main entrance.
The Collector ordered the removal and clean up as the water was standing there. Along with the District Collector, Municipal Corporation Engineers Rasheed, Anand and others were present.