Ponguleti's political career in turmoil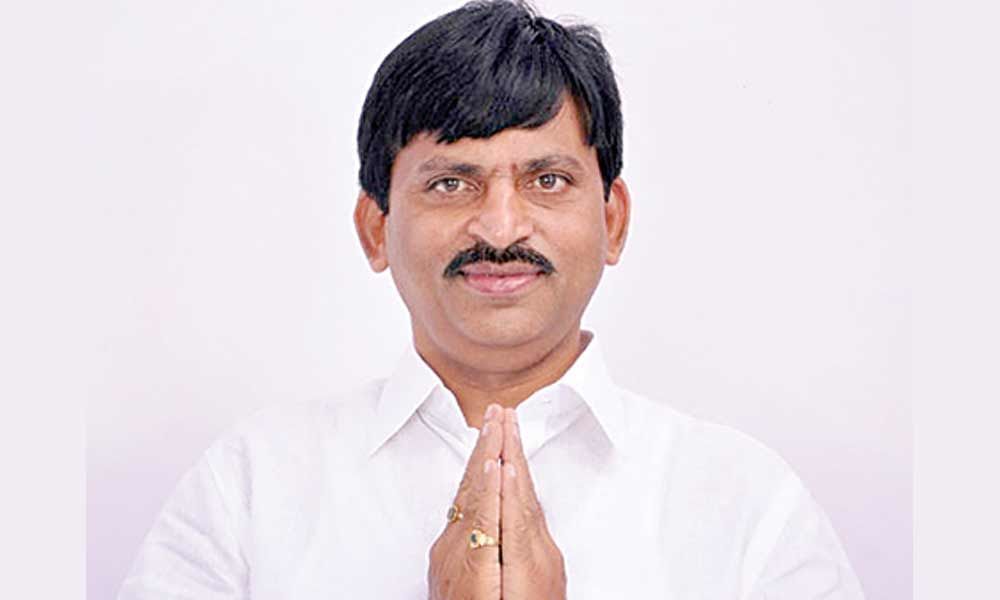 Highlights
Denied ticket from TRS, the sitting MP weighing offers from Congress and BJP
Khammam: When TRS supremo K Chandrashekar Rao denied the ticket to the sitting party MP Ponguleti Srinivas Reddy to fight election from the Khammam Lok Sabha seat, people were not surprised.
The development was on the expected line.
Since the Assembly elections, rumours were doing rounds that Ponguleti had been working against the party and it was very reason for the TRS defeat in most of the seats in the erstwhile Khammam district and KCR was very angry with him.
After TRS supremo K Chandrashekar Rao said that he was not going to entertain traitors in the party, the rumours of Ponguleti losing the MP ticket, spread like a wildfire. And finally, the party, announced candidature of new entrant in the party and TDP MLA Nama Nageshwara Rao.
Let's take a look at the sequence of events.
During the State Assembly elections held last December, TRS candidates alleged that Ponguleti's supporters worked against the party and organised protests against the party candidates in the constituencies.
Before the nominations, it was alleged that he lobbied to get tickets for his supporters.
But KCR denied his requests.
Even after the nominations were filed, Ponguleti allegedly demanded to change the party candidates.
Along with this in Paleru, Sathupalli, Kothagudem and Wyra constituencies it has been alleged that he made his followers to work against the party, financed the opposition leaders and eventually led to the defeat of TRS candidates in Khammam district.
The party could secure only one Assembly segment in the district.
Obviously, the party held Ponguleti responsible for its failure in Khammam district and angry with him that they lost some segments wherein they could have easily won otherwise.
It has also been alleged that Ponguleti asked his supporters to work against Wyra TRS candidate Madhan Lal and instead supported Congress rebel candidate Ramulu Naik.
After Ramulu Naik won the election, Ponguleti himself made latter join the TRS party.
TRS party took it as the evidence that Ponguleti worked against the party.
Among all these allegations the speculations of Ponguleti losing MP ticket turned out to be true.
Surprisingly, industrialist and former MP Nama Nageswar Rao who joined TRS party from TDP a few hours before the B-form was out was offered the MP ticket.
In view of the recent developments, it is only fair to say that Ponguleti's political career is under turmoil.
It's being heard that both Congress and BJP have offered MP ticket to Ponguleti if he quits TRS.
Will he swallow the bait?