Popular brands make it to AP through porous border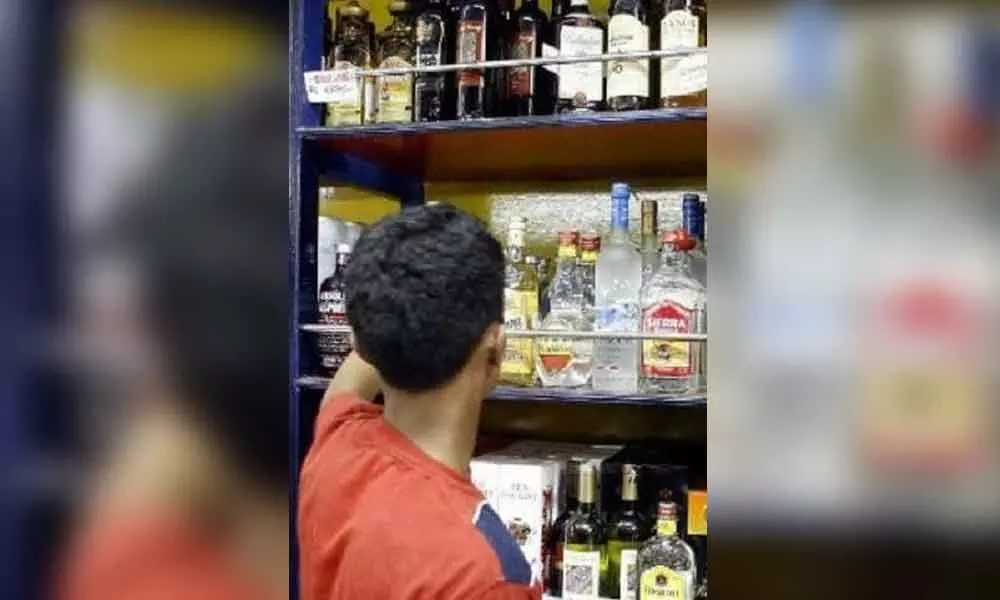 Highlights
Roads less travelled taken to smuggle liquor
Kurnool: While the state government is making efforts to do away with belt shops and move in the direction of total prohibition in a phased manner, incidents of large quantity of liquor being smuggled from neighbouring Telangana and Karnataka into Kurnool are being reported.
It is said that the smuggling is rampant as the price of some popular brands are cheaper in these two neighbouring states.
This has given rise to a new kind of belt shops. Sources told The Hans India that though the government has constituted mobile teams and enforcement teams, the modus operandi adopted by the smugglers is to hit the 'kuchha' roads.
Their network is so well organised that if the officials succeed in crack down of one of the smugglers, they have others ready to take up the job on alternative routes. It also helps the traders as they can get bulk supply at lesser price and can meet the demand of the consumers.
As per the new policy, the government has hiked the rates of some brands of liquor by Rs 50 a bottle. It is learnt that liquor from Karnataka is smuggled via Kosigi mandal, Adoni and Kowthalam; from Telangana it is mainly through Mahbubnagar.
Deputy Commissioner of Excise G Chenna Keshava Rao said that the government under new liquor policy had increased the price of certain brands of liquor by Rs 60 to Rs 80 and this has led the suppliers and guzzlers to resort to smuggling.
He further said that the government has also reduced the number of liquor shops, bar and restaurants. Earlier there were 205 liquor shops in Kurnool but now it has come down to 164.
Similarly, out of the 46 bar and restaurants only 30 are functioning. The department had set up around six check posts five on the Karnataka-Andhra border and one at Telangana border.
Apart from check posts, one mobile party is always on the move keeping track of illegal smuggling.
The Deputy Commissioner said up to November 25, they had filed 113 cases and arrested 100 persons besides seizing 31 vehicles used for transporting liquor.
"We have also seized 15,600 non-duty paid liquor (NDPL) bottles," he added.
The Deputy Commissioner said that the department was facing staff crunch. Around 84 constable posts are vacant.
He felt that there was need to set up three more check posts and two more mobile parties to curb smuggling effectively.