River boards exploring takeover of projects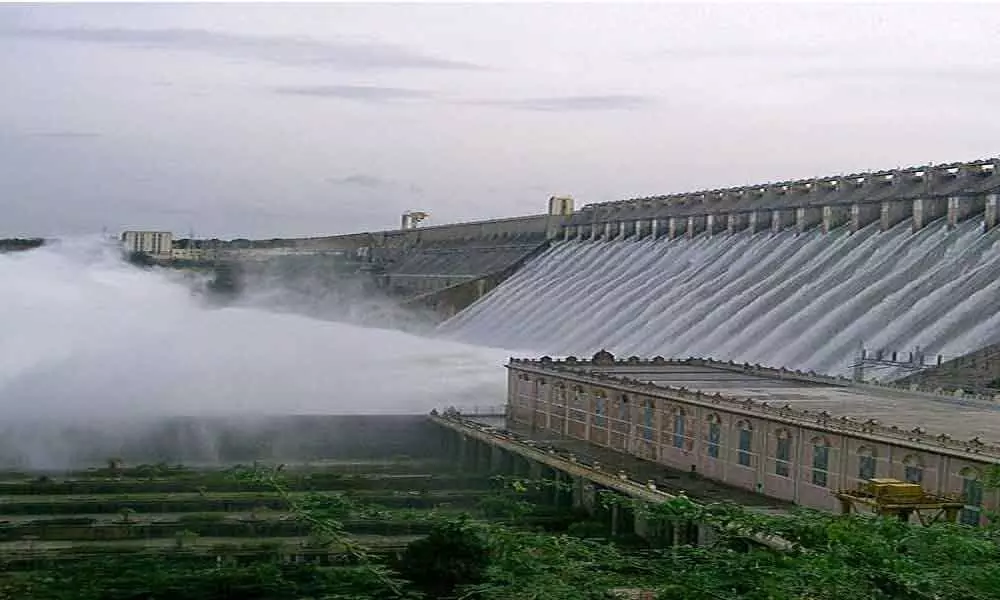 Highlights
KRMB, GRMB teams on 'Project Yatra' in AP, TS
Hyderabad: Will the Centre decide to take over control of all irrigation projects as the Telangana Government has refused to hand over the projects till certain contentious issues are resolved first?
It may be recalled that while the Telangana government refused to hand over projects, Andhra Pradesh had put certain riders while agreeing to hand over. Now, the KRMB and GRMB (Krishna and Godavari River Management Boards) have embarked on the "Project Yatra" in the two Telugu States to ascertain the ground situation.
Based on the outcome of the visit, the two Boards would take a final call on the takeover of the projects as per the gazette notification issued in July this year by the Union Government on the jurisdiction of the boards.
Officials said that the KRMB would take up project yatra from Monday. The board authorities accompanied by the two state irrigation officials will visit Pothireddypadu Head Regulator, Muchumarri, Handri Neeva Sujala Sravanthi (HNSS) and Malyala lift schemes in Kurnool district and study the objections raised by Telangana against these projects. The TS Government has strongly opposed the enhancement of the Pothireddypadu head regulator capacity and also raised questions against the other lift schemes taken up by Andhra government 'illegally'.
The board would also visit the hydel projects at Srisailam reservoir and enquire about the utilisation of Krishna water for power generation by the two States. Telangana was opposing the takeover of the hydel projects by the KRMB claiming the State has sole right to own the power generation units and hence would not hand over power projects to the board.
The TS government was demanding the Union Jal Shakti Ministry to address Krishna water sharing between the Telugu States before takeover of the projects.
Unhappy with the TS government not issuing GO to handover all the projects, the Union Jal Shakti Ministry has asked the GRMB to study the feasibility of takeover of all projects under Godavari. The officials would visit the projects and analyse the maintenance and release of water to each irrigation scheme in the Godavari delta.