School students dry up their books after heavy downpour in Nalgonda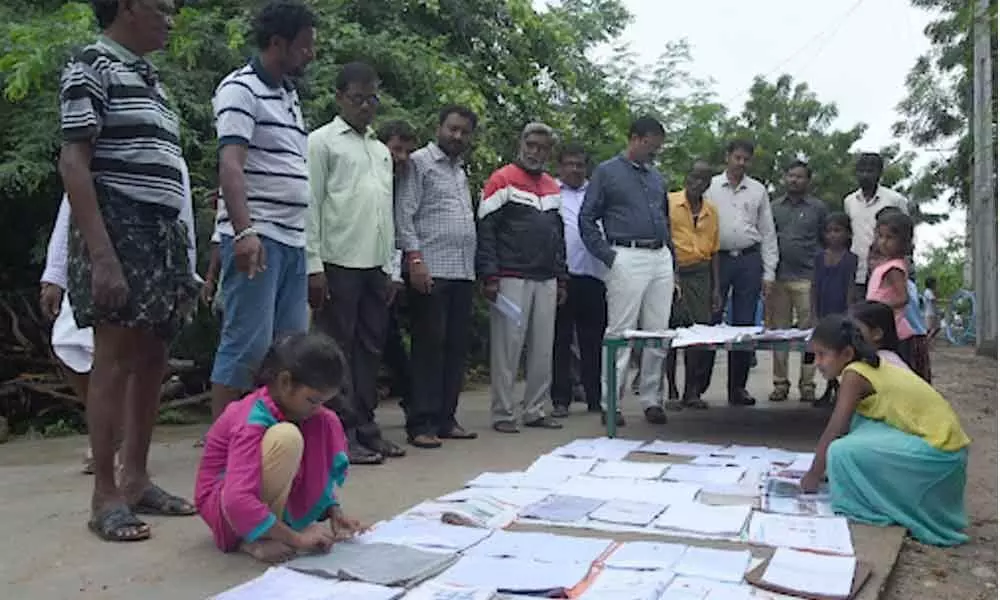 Highlights
School students were seen drying up their books in Nalgonda after a heavy rainfall
Around 200.8 mm of rainfall has been recorded in Nalgonda
After a heavy downpour on Tuesday, rainwater flooded the parts of Nalgonda district throwing normal life out of the gear. Around 200.8 mm of rainfall has been recorded in Nalgonda, the first time in the last 119 years.
However, school children of Leprosy colony in Nalgonda, among one of the inundated areas, have seen drying up their books which soaked in the water.
Heavy rainfall lashed Nalgonda and its neighbouring areas last night. Ibrahimpeta of the district recorded at 132.5 mm, Athmakuru at 132.3 mm, Turkapalli at 124.3 mm, Velugupalli at 123.5 mm and Mulkalapalli at 112 mm of rainfall.