Secunderabad: SCB residents protest for cut in water tariff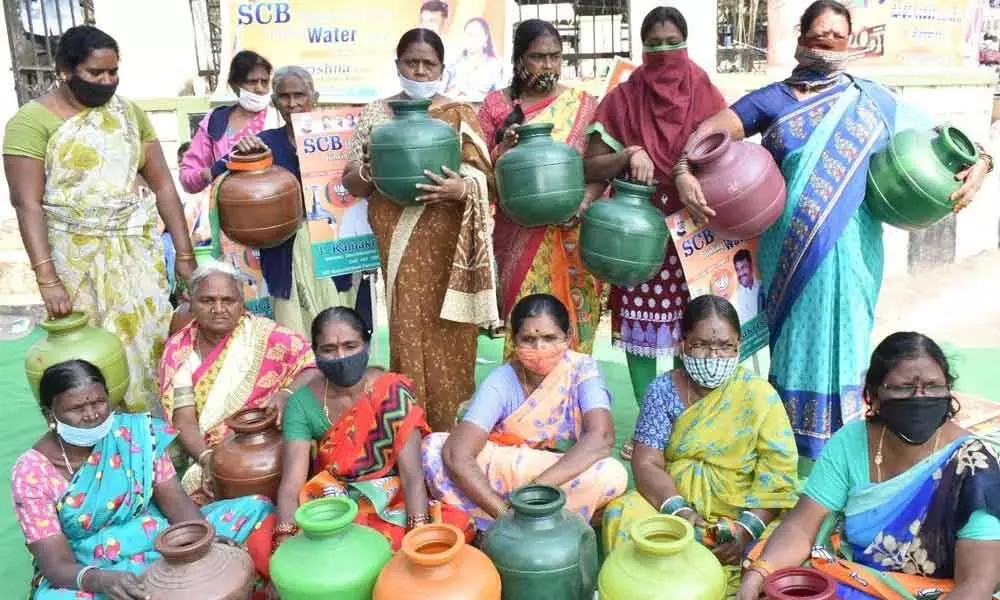 Highlights
They question the rationale behind high tariff being collected in SCB, when HMWSSB under GHMC limits charges nearly half of it
Secunderabad: The SCB (Secunderabad Cantonment Board) residents on Sunday held a protest in Karkhana area, demanding reduction of water tariffs. They questioned the rationale behind high tariff being collected in SCB, when HMWSSB (Hyderabad Metropolitan Water Supply and Sewerage Board) under GHMC limits charges nearly half of it. They pointed out that charges under GHMC are Rs 7 per unit, while in SCB it is Rs 13.6 per unit, which are almost double.
Last year, the SCB officials and state government had talks regarding reduction of water tariff but still no further progress has been made in this direction. The residents of SCB have been urging from state government to bring parity on the water tariffs between the SCB and GHMC. They have questioned the rationale behind the variation as both SCB and GHMC areas get water from same source, the HMWSSB.
"The entire distribution, infrastructure is owned operated and maintained by HMWS&SB. The pump houses , reservoirs, distribution infrastructure , manpower, electricity bills, repairs operation cost are borne by HMWS&SB," said J Rama Krishna , member of SCB.
Locals demanded that the water be supplied on par with the rates being charged for the GHMC residents. Also demanded form the state government to implement free water supply scheme as announced for GHMC residents in SCB as well.