Telangana: Fire breaks out at Basara IIIT, furniture gutted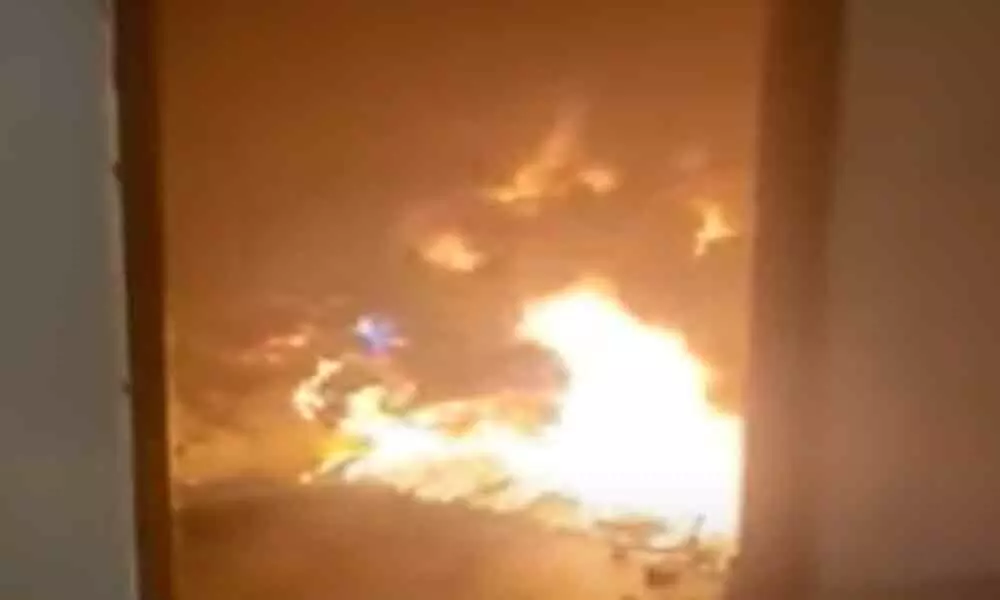 Highlights
A major fire broke out at IIIT in Basara of the Nirmal district in Telangana on Sunday morning
A major fire broke out at IIIT in Basara of the Nirmal district in Telangana on Sunday morning. No casualties have been reported as the students were away from the institution due to the lockdown. A short circuit is suspected to be the cause of the fire.
According to the reports, the fire broke out from AB1 classroom in the academic block of the institution. The staff inside the block ran out of the block after flames and thick smoke emanated from the building. The police and firefighters were alerted who rushed to the spot and took up measures to control the fire.
Though the fire was brought under control, chairs, tables, a projector in the AB1 block were gutted. The loss of property is yet to be ascertained.
The staff told the police that they had previously witnessed the sparks in the building due to the fault in the electric wiring. Though the incidents were brought to the notice of the management, it fell on the deaf ears, the staff said. The police registered a case and launched an investigation.