Telangana Police launches free food delivery to home quarantined Covid patients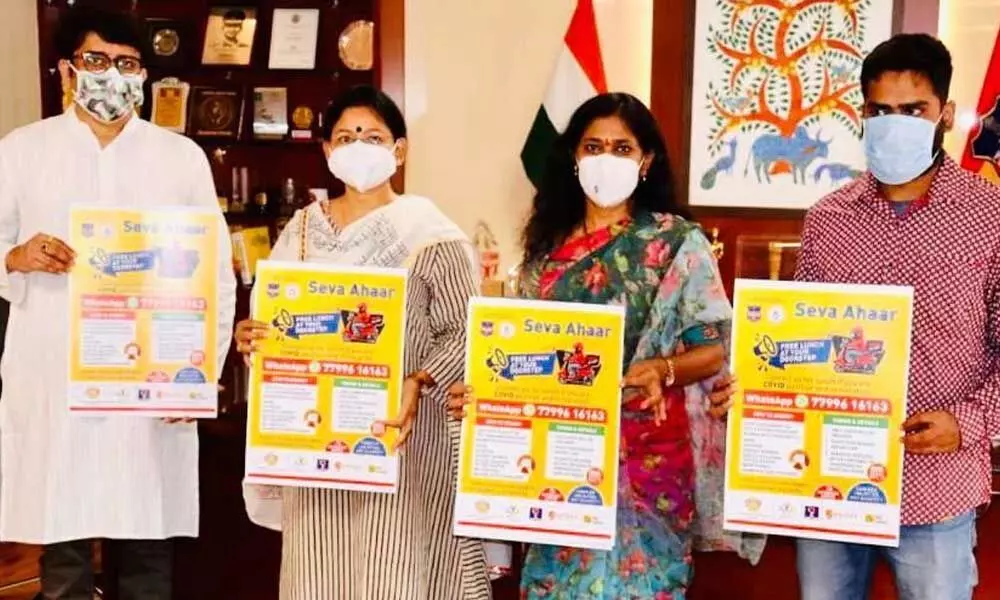 Highlights
The Telangana State Police on Thursday launched a new food delivery service 'Seva Aahar' in collaboration with Sri Satya Sai Seva Organisations, Lead Life foundation, Swiggy, Big Basket, and Hope organisation
Hyderabad: The Telangana State Police on Thursday launched a new food delivery service 'Seva Aahar' in collaboration with Sri Satya Sai Seva Organisations, Lead Life foundation, Swiggy, Big Basket, and Hope organisation.
According to an official release, patients that are home quarantined can order free food by using the app 'Seva Aahar'. A person can order free food for five persons from one registered mobile number and can order for five times with the same number. Also, the ordering should be done before 6 AM.
Users can download the app from iOs or Playstore and can also send a WhatsApp message to 7799616163 to avail the free lunch. Moreover, these services will be directly monitored by Swati Lakra, Addl DGP of the women safety wing, and B Sumathi, DIG of CID.