Telangana: Reopening of schools, colleges before August remote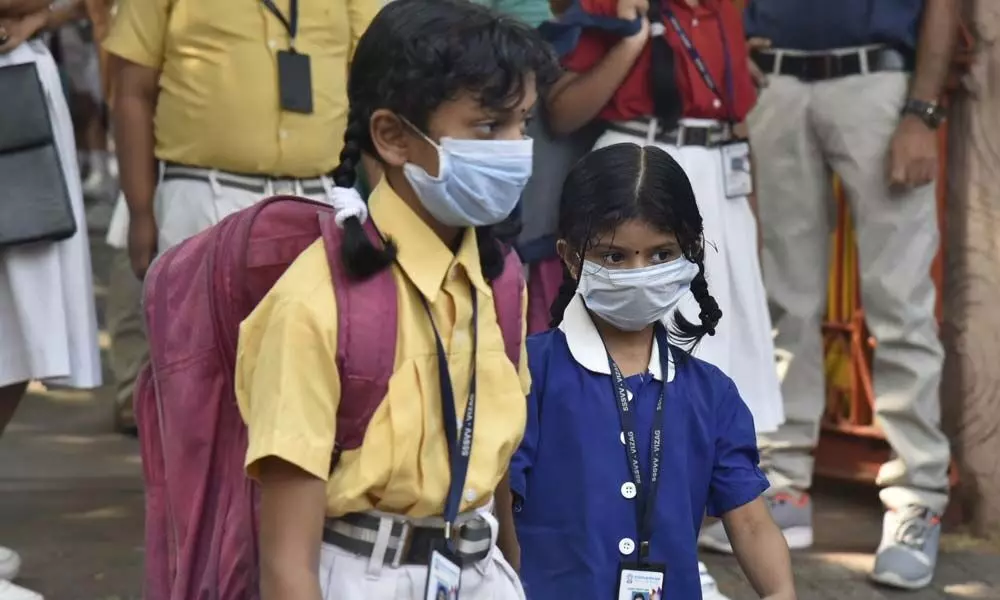 Highlights
The Telangana State School Education (TSSE) and the Telangana State Board of Intermediate Education (TSBIE) are unlikely to take any decision on the reopening of the junior colleges and schools any time now
Hyderabad: The Telangana State School Education (TSSE) and the Telangana State Board of Intermediate Education (TSBIE) are unlikely to take any decision on the reopening of the junior colleges and schools any time now. The chances of reopening of the schools before August or early September are remote.

Though the NCERT is said to have submitted draft guidelines to the Union HRD Ministry, nothing is official yet and the state governments are in the dark.
Officials at the Education Department told The Hans India that even the draft guidelines submitted to the Union HRD Ministry need to be studied and examined whether they can be implemented here or not. There could be many practical problems as the facilities available in each state would be different.
The biggest problem is to maintain social distancing. It needs to be studied whether it is possible to accommodate 30 to 35 students in the existing classrooms and maintain six-feet distance from each other. Most of the classrooms are constructed for primary classes under the District Primary Education Programme (DPEP) and they can accommodate only 30 to 40 students.
New classrooms constructed under the Rashtriya Madhyamik Shiksha Abhiyan (RMSA) are spacious than what were constructed under the DPEP programme. They can accommodate up to 100 students. The government now needs to examine the student strength vis a vis the space available in classrooms. Officials say that it is also technically difficult to hold same class twice in two shifts. They further said that there was a rule that classes may be conducted in open spaces. But this is also not possible as the Monsoon season would continue till mid-September or so.
With regard to the State Intermediate Board, they have not yet decided on when to re-open the intermediate colleges. The Board is still pre-occupied with the affiliation and renewal process of the junior colleges.
Meanwhile, Education Minister Sabita Indra Reddy is all set to hold a review meeting on the ways and means for an action plan for the reopening of the schools and colleges in the State soon.