Three fold increase in commercial tax revenue: CS Somesh Kumar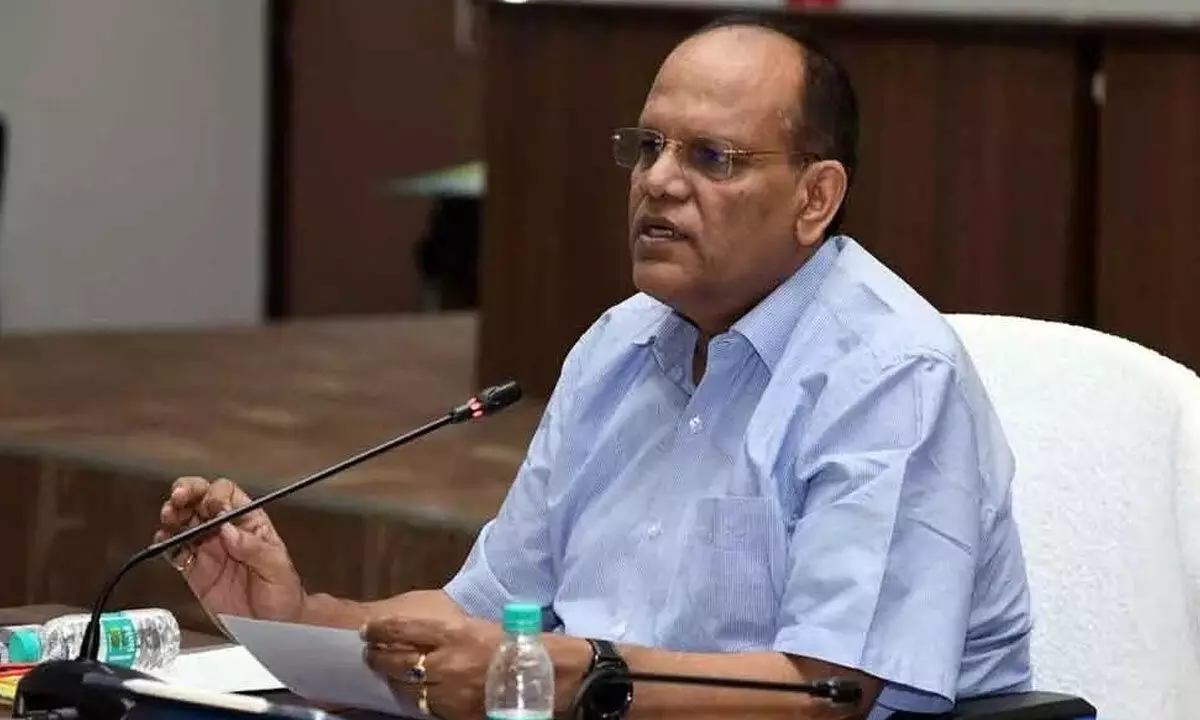 Highlights
Senior officials from Jharkhand's Commercial Taxes Department hold a meeting with the Chief Secretary
"There has been an increased thrust and focus on computerization. The department has also been reorganised by adding several circles and Economic Intelligence Units have been set up for research and analytics," said Somesh Kumar
Hyderabad: Telangana Chief Secretary Somesh Kumar stated that the revenue of the State through the Commercial Tax Department has grown exponentially from around Rs 23,000 crore in 2014 to around Rs 65,000 crore last year, which is nearly a three-fold increase. The tax payer base has also expanded significantly.
Senior officials from Jharkhand's Commercial Taxes Department met the Chief Secretary on Thursday and during the meeting, Somesh presented an overview of the best practices implemented by the Commercial Taxes department, which had resulted increased the government's revenue.
"There has been an increased thrust and focus on computerisation. The manual process of drafting notices and proceedings has been done away with and physical targets have been replaced with task-based targets. The department has also been reorganised by adding several circles. Economic Intelligence Units have been set up for research and analytics," he said.
The officials from Jharkhand said that it was a great learning experience for them to know about the best practices of the State, which could be implemented in their state as well.
State Commissioner Commercial Tax Neetu Prasad, additional commissioner Kishore and along with other officers were present in the meeting. The delegation from Jharkhand was led by secretary Aaradhana Pattnayak and commissioner Santosh Kumar Vatsa, along with other senior officials.