Union Minister Kishan Reddy left homeless in Delhi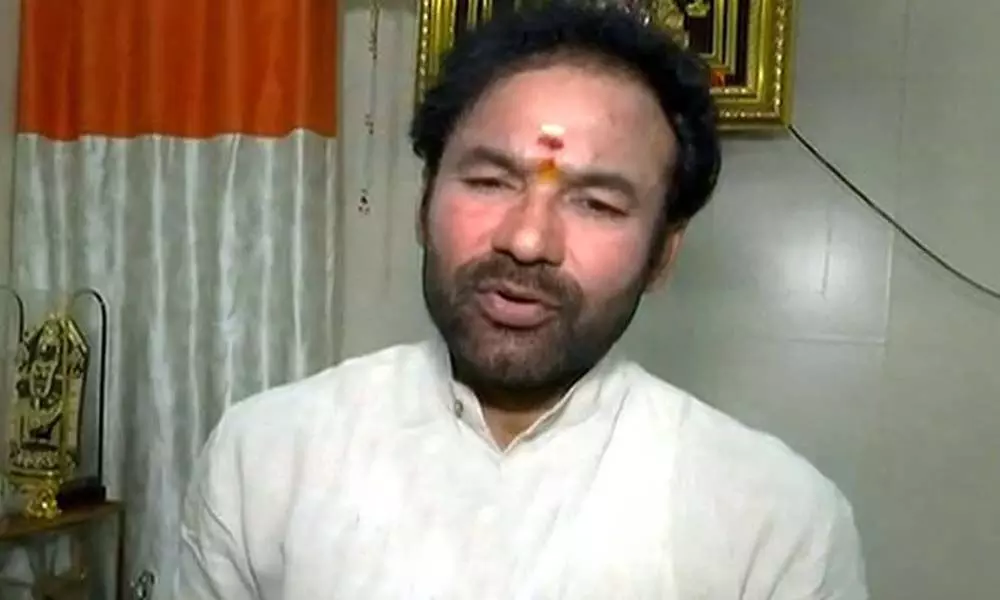 Highlights
No home for union minister Kishan Reddy in Delhi
He is operating from Andhra Bhavan
ADVERTISEMENT
Four months after being inducted into cabinet, BJP leader and Union Home Minister of state for home Kishan Reddy left homeless in Delhi. He is learned to have been operating from Andhra Bhavan.
The central government has accorded two residences to Reddy in Delhi. But as the former union minister has not vacated them yet, Reddy has left no home in the country's capital. As per the rules, the union ministers have to vacate the bungalows a month after the dissolution of Lok Sabha. The Lok Sabha was dissolved on May 25, 2019.
Kishan Reddy has been allocated a bungalow at Tughlaq crescent road in Delhi where the former union minister Jayath Sinha is residing. It is learned that Jayanth has made a request to the town planning department to allocate another house to him and he was given a bungalow in front of BJP office where the party senior leader Radha Mohan Singh is staying. And Jayanth has no option left but to stay at Tuglaq road.
Meanwhile, the centre has already warned the former leaders to vacate the bungalows and is learned to have given a week time to them during which basic needs like water and power supply will be stopped in the last three days of the period.