Warangal: Left alone can question govt misdeeds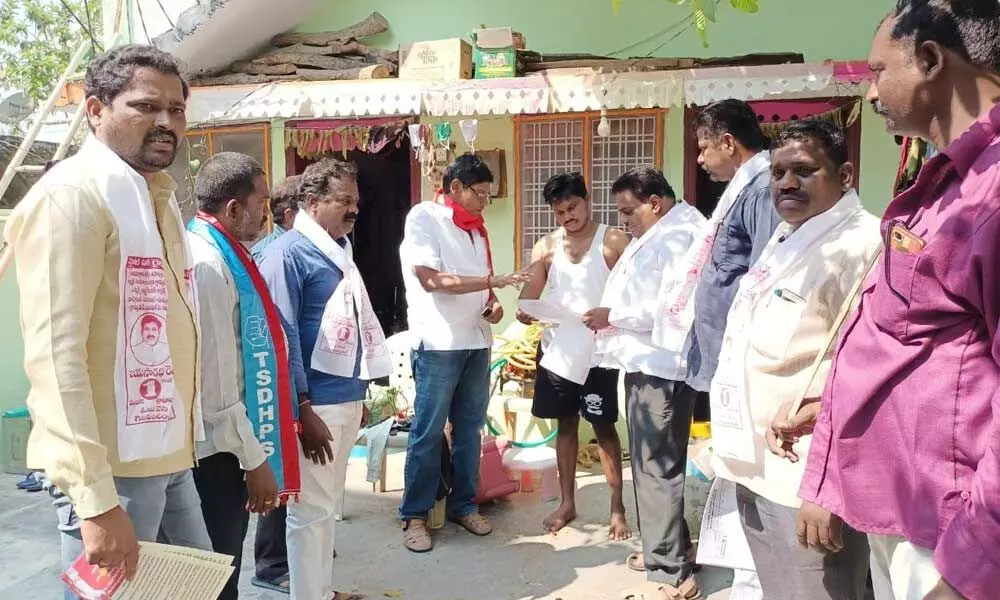 Highlights
Communists alone stand by people and fight for them, CPI State Council member Thakkallapally Srinivas Rao said, campaigning for Left-backed candidate B Jaya Saradhi Reddy in the election to Warangal-Khammam-Nalgonda Graduates council seat here on Wednesday
Warangal: Communists alone stand by people and fight for them, CPI State Council member Thakkallapally Srinivas Rao said, campaigning for Left-backed candidate B Jaya Saradhi Reddy in the election to Warangal-Khammam-Nalgonda Graduates council seat here on Wednesday. He said that people were reeling under the impact of despotic governments at the State and the Centre headed by the TRS and the BJP.
"Both the BJP and the TRS governments were mired in corruption. Both the governments have been wasting the taxpayers' money and involved in several scams.
The poor and the middleclass were facing innumerable problems with the governments turning a blind eye," Rao said, appealing to people to elect the Left-backed candidates, who can question the misdeeds of the governments.
He emphasised the need for the emergence of Left parties, who alone could save the country from the clutches of capitalists and corporate.
Rao said that Jaya Saradhi Reddy, who came from agitation backdrop, is capable of tearing into the government, questioning its anti-people policies.
Terming the Communists as the real voice of people, he told the graduates rally around Jaya Saradhi Reddy and elect him in the March 14 polling. CPI Warangal district secretary Mekala Ravi, city secretary Sheikh Bashamiya and Thota Bikshapathi were among others present.
Meanwhile, CPM Warangal Urban committee reasserted its support to Jaya Saradhi Reddy.
Downplaying the rumours, CPM Urban district secretary Sarampally Vasudeva Reddy appealed to people not to believe in misinformation spread by some unscrupulous people.