Will transform Suryapet into Haritha town: Jagadish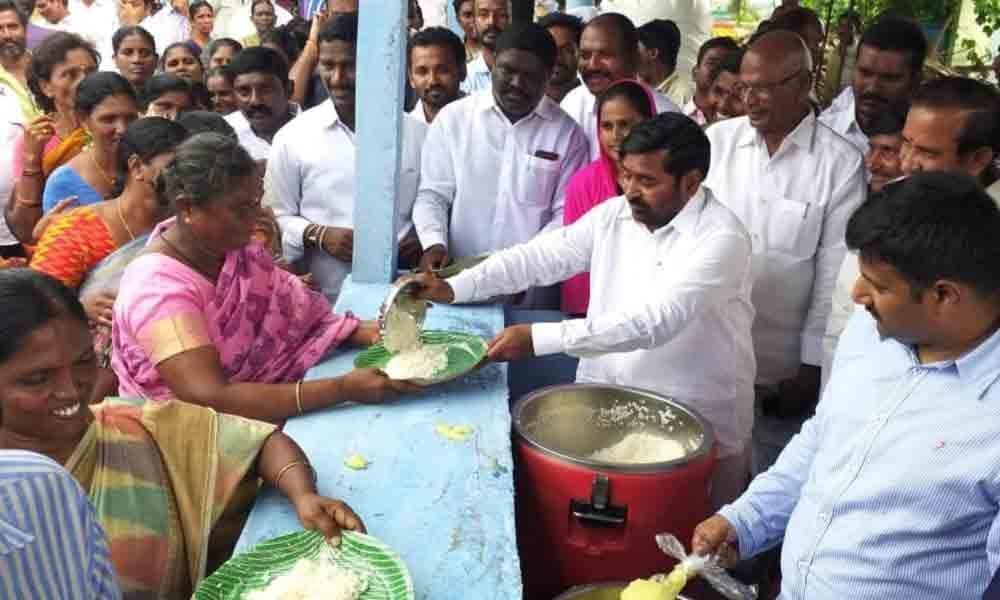 Highlights
Launches Rs 5 per meal Annapurna centres in the town
Suryapet: Education Minister G Jagadish Reddy stated that he feels happy whenever he feeds the hungry people. On Monday, along with District Collector Amoy Kumar, the Minister launched Rs 5 meals Annapurna centres, run by local municipality with the cooperation of Hare Krishna movement, in Suryapet town.

Speaking on the occasion, the Minister said Annapurna centres will feed hungry stomachs of daily wagers and also people who come to Suryapet for various works at just Rs 5 per meal. He thanked the Hare Krishna movement for supplying meals to the centre.
The Minister, later at a separate programme, laid the foundation stone for the road expansion works from post office to Potti Sriramulu centre in the town. He informed that with the blessings of Chief Minister K Chandrashekar Rao and with the cooperation of local people, he was planning to make Suryapet a 'Haritha town' by planting large number of saplings.