Andhra Pradesh Government has no right to question SEC's power: TDP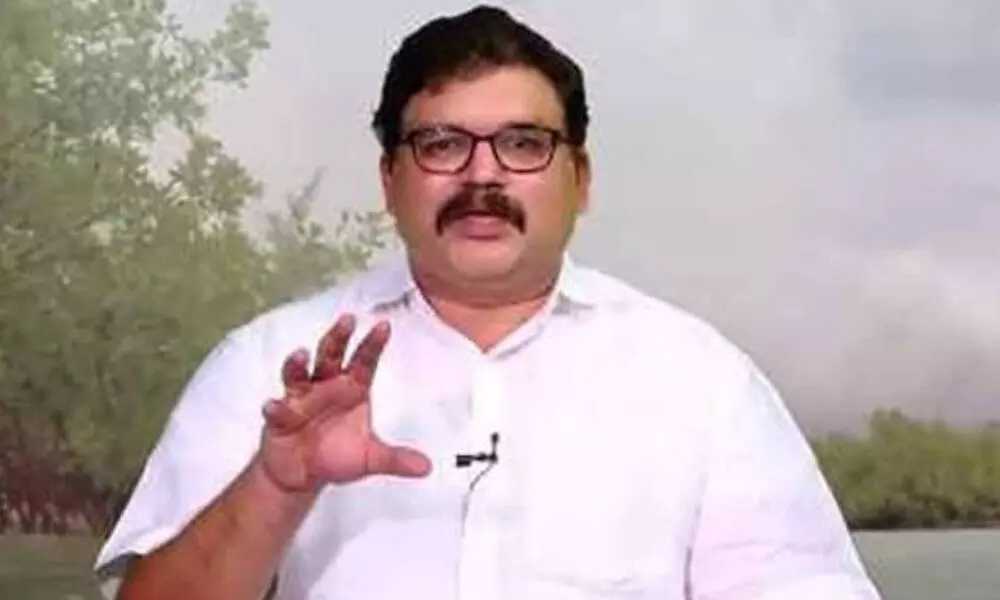 Highlights
Party spokesperson Pattabhi Ram says that Karnataka, Kerala HCs upheld SEC's prerogative on conducting polls
Contends that as per courts, the SEC need to consult only the political parties concerned on conducting the elections with no role for the govt
Amaravati: TDP national spokesman Kommareddy Pattabhi Ram on Thursday asserted that the YSRCP government had no moral or constitutional right to question the decision taken by the State Election Commission (SEC) with regard to the panchayat elections in the state.
Pattabhi told the ruling YSRCP leaders that the High Courts of Karnataka, Rajasthan and Kerala have recently upheld the decisions of the respective SECs on the issue of local polls. The Karnataka HC in its order on November 12 recently clearly said that it was a constitutional mandate to conduct the panchayat polls and the SEC has exclusive powers to take a final decision whether to postpone or continue the elections under exceptional circumstances.
Addressing a press conference at party state office at Mangalagiri, the TDP leader said that the AP SEC also had exercised his constitutional obligation to go ahead with the elections. Unfortunately, the Jagan Mohan Reddy regime was oblivious of the democratic traditions. Moreover, the SEC had decided to hold polls only after 11 political parties expressed the need for conducting polls while the ruling party did not even give its opinion and boycotted the all-party meet. Now, the YSRCP leaders were giving wrong excuses that their party was not consulted, he said.
Pattabhi Ram clarified that as per the courts' orders, the SEC would consult only the political parties concerned on conducting the elections. The governments would have no role to play. As such, the chief secretary had no right or constitutional authority to question the discretionary powers of the SEC. Now, the ordinary voters in the state were wondering as to why the YSRCP which was boasting of its countless welfare programmes in advertisements and press statements, was scared to face the elections in February. Obviously, the ruling party leaders had caught the pulse of the people who were eager to punish the YSRCP at the earliest given opportunity.
Launching a scathing attack on CM's Advisor Sajjala Ramakrishna Reddy, Paddabhi said that the YSRCP government was displaying a rare love and affection towards the health of teachers if they would take part in the election process. In that case, Ramakrishna Reddy should explain to the people why the same government exposed the teachers to serious Covid risks by making them guard the long queue lines in front of liquor shops at the peak of coronavirus infections. What is more, the government had also reopened the schools exposing the teachers to the risk and 700 to 800 teachers got infected following this decision, he pointed out.