AP Government ignoring development in the name of welfare: PVN Madhav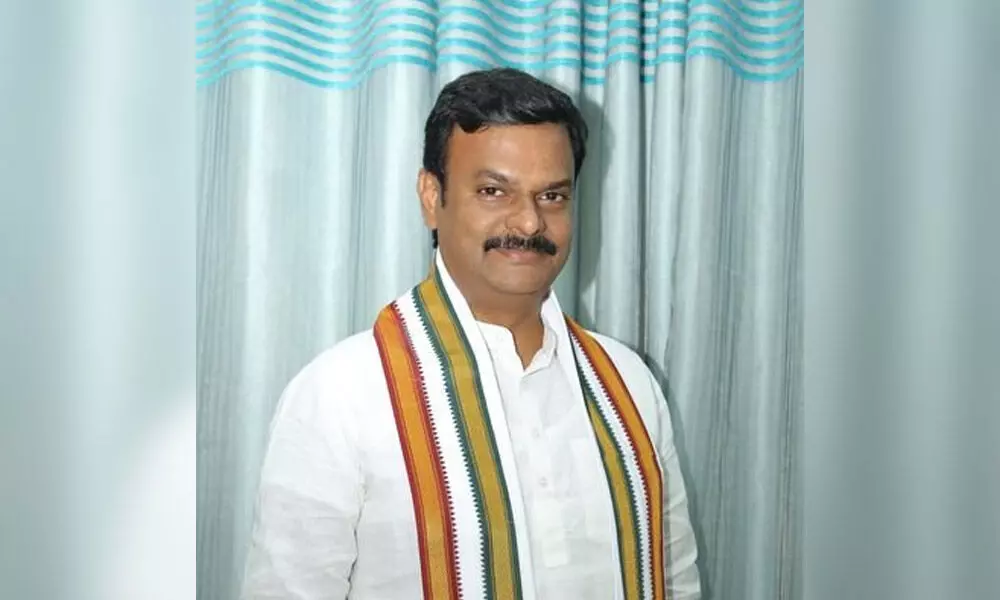 Highlights
Expresses alarm over increasing debt burden
Srikakulam: The state government is spending excessive funds on welfare activities and ignoring development activities, lamented BJP MLC PVN Madhav.

Addressing a press conference at party district office in Srikakulam on Saturday, he pointed out that the State government was spending huge amount of funds on welfare schemes in the name of 'Navaratnalu'.
The debt burden on the State government increased to more than Rs 50,000 crore and it is now looking for aid from Central government. To earn revenue the State government was depending on liquor sales by enhancing its price indiscriminately which is totally irrational, unethical and unscientific, the MLC said. In the wake of corona scare, the BJP-led NDA government at Centre provided aid worth Rs 15,000 crore to the State government so far in terms of liquid cash, goods and other material, he said.
The Centre also planned to provide Rs 20,000 crore aid to the States to boost up economy by promoting micro, small and medium enterprises, he explained.
BJP leaders, Attada Ravi Babji, Kanithi Viswanadham, Duppala Ravindra Babu, Pudi Tirupathi Rao, Hanumanthu Yendu Dora, Pujari Chellayya and R Narayana Rao attended.
Subscribed Failed...
Subscribed Successfully...