Can Putha break 3-time defeat jinx in Kadapa?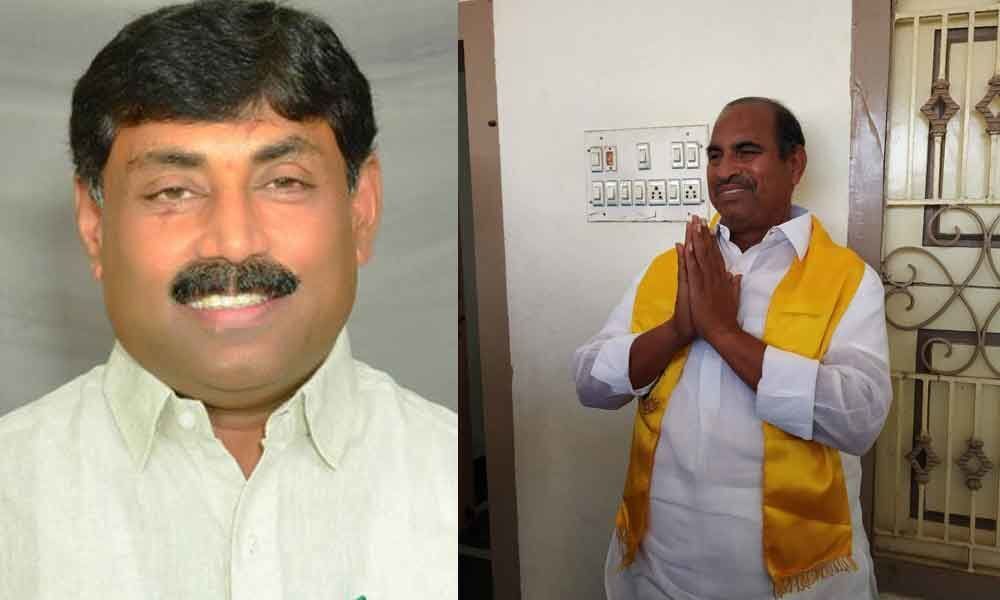 Highlights
TDP's Putha Narasimha expecting welfare schemes, developmental activities will work in his favour

YSRCP nominee P Ravindranath is banking on anti-incumbency votes and YSR's image
Kadapa: The TDP candidate Putha Narasimha Reddy, who faced poll defeat in 2004, 2009 and 2014, is testing his luck for the fourth time while YSRCP nominee Pochimareddy Ravindranath Reddy, brother-in-law of former Chief Minister YS Rajasekhara Reddy, is putting all efforts to win for the second time.
The Kamalapuram Assembly constituency will witness close contest between the YSRCP and TDP even though other mainstream political parties like Jana Sena, Congress and BJP are in fray.
The TDP nominee is banking on various development works, and welfare schemes introduced by the Chandrababu government.
Especially, farm loan waiver as more than 90 per cent of people in the constituency are dependent on farming.
Other works of TD government include setting up maternity, eye and dental wards on the premises of area hospital in Kamalapuram and bringing water to the Kamalapuram Assembly segment from Mylavaram reservoir.
The YSRCP candidate is confident of victory because of anti-incumbency votes and image of YS Rajasekhara Reddy.
The segment is strong pocket of Reddy community for several decades as they run parallel administration in villages.
There are 1,66,414 voters as against 2,47,161 total population in the constituency.
Women voters are 94,769 and male 92,189 in the constituency.
The percentage of Scheduled Caste (SC) to the total population is 19.33 and Schedule Tribe (ST) 2.08. In 2014 elections, Ravindranath had defeated Narasimha with a margin of 5,345 votes.