Chandrababu Naidu raises pitch for immediate compensation to cyclone-hit farmers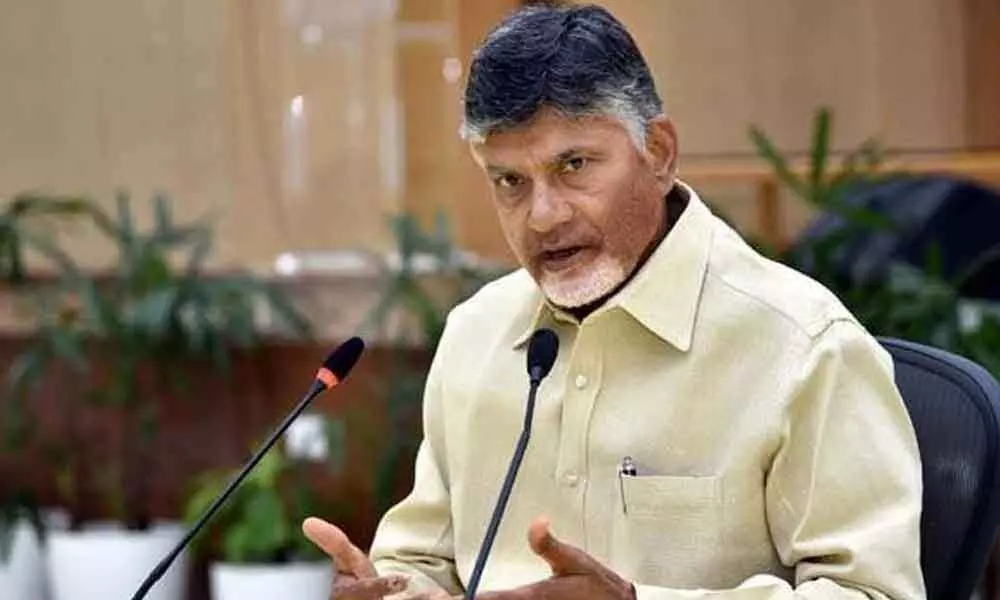 Highlights
Accused the YSRCP government of not doing enumeration of crop damage even when the farmers suffered heavily in the cyclones and heavy rains
Says YSRCP leaders are not bothered about providing seed and fertiliser to the farmers in time
Even the crop insurance premium wasn't paid to the companies
The YSRCP leaders cannot go on betraying the people forever, says former CM
Amaravati: TDP national president and former Chief Minister N Chandrababu Naidu on Wednesday accused the YSRCP government of not doing enumeration of crop damage even when the farmers suffered heavily in the cyclones and heavy rains.
He deplored that when the anti-farmer policies of the Chief Minister were questioned in the Assembly, the TDP members were not allowed to speak and finally suspended. Considering the rising debts and woes of farmers, the government should not waste any more time to pay the crop compensation for damage in recent cyclone.
In a statement here, the TDP chief said that the ruling YSRCP leaders are not at all bothered about providing seed and fertiliser to the farmers in time. The crop insurance premium was not paid to the companies. Chief Minister YS Jagan Reddy is just flying in air, making airy promises and empty statements. Ever since coming to power by raising false hopes, the YSRCP ministers and MLAs were oppressing the farmers, construction workers and all sections of society.
He demanded that the Chief Minister immediately come to the rescue of the farmers by giving compensation for the damaged crops. The YSRCP leaders cannot go on betraying the people forever. The ruling party cannot abdicate its responsibility when the people were stuck in crisis situations.