Desalination: What it is? How does it work? Know Andhra Government Plans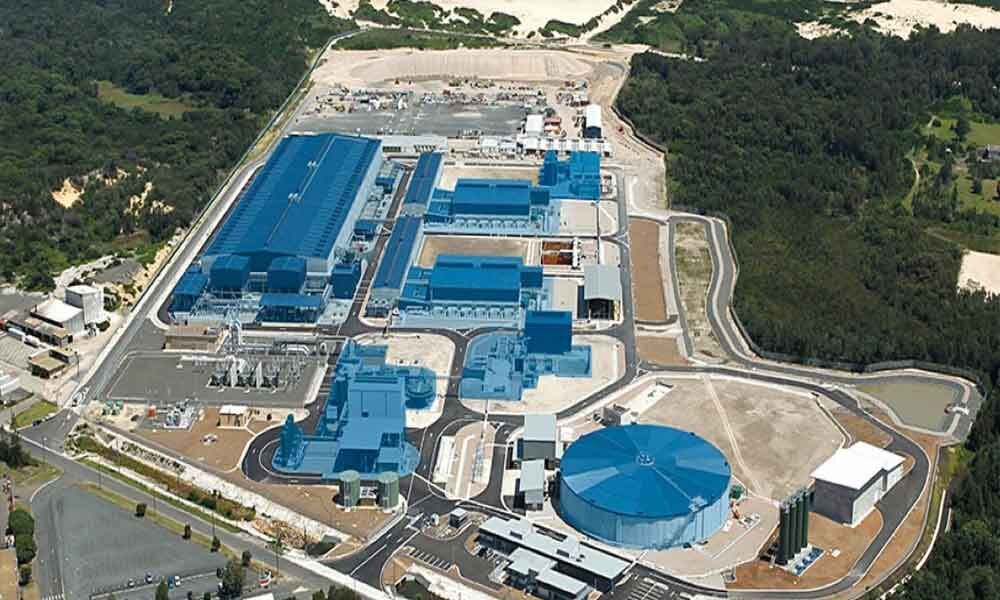 Highlights
Desalination is a process that removes mineral components from saline water.
Desalination is a process that removes mineral components from saline water. Desalination is the removal of salts and minerals from a target substance, as in soil desalination, which is an issue for agriculture.
How Does Desalination Work?
Seawater desalination is the process of eliminating salt and impurities from seawater. Desalination is done to get fresh water.
In the process of desalination, the seawater is passed via a pre-treatment filter that removes large and small particles. Then the seawater which is filtered is forced under pressure through special membranes where the osmosis process that usually happens in nature retreats. The membrane's pores are so tiny that salt, bacteria, viruses and other impurities are also alienated from the seawater, they perform like microscopic strainers. Half of the water that enters the plant from the sea gets converted into fresh drinking water. The salt and other impurities that are removed from the seawater during the desalination process are returned to the ocean through diffusers.
The process ensures that it mixes quickly and prevents the marine environment from being affected. Then the desalinated water is further treated before it reaches the users so that it matches the drinking water standards.
WHO Standards of Drinking Water Quality
The WHO sets international standards on drinking water quality. These guidelines are used as the basis for regulation and standard-setting across the world.
The Guidelines for drinking-water quality (GDWQ) encourage the protection of public health by promoting the development of locally relevant rules and standards, adoption of preventive risk management methods covering catchment to consumer (Water Safety Plans) and independent surveillance to ensure that Water Safety Plans are being implemented and effective and that national standards are met.

Andhra Pradesh Plans Desalination Plants in Visakhapatnam
The Andhra Pradesh government is planning to set up desalination plants along with coastal districts in partnership with Israeli company IDE Technologies to solve the drinking water problem in Andhra Pradesh.
On Wednesday Chief Minister Y.S. Jagan Mohan Reddy met Deputy CEO Lizi Torenstine, IDE Technologies and other officials here. He said efforts to set up desalination plants was to make sure that not a single drop of water goes waste.

He also pointed out that Israel is utterly dependent on water over desalination. He further explained the need for utilising only desalinated water for industrial purpose, and there should be the facility to upgrade the plant for drinking water too.
Subscribed Failed...
Subscribed Successfully...