Kurnool: 12-year-old boy hurt as crude bomb explodes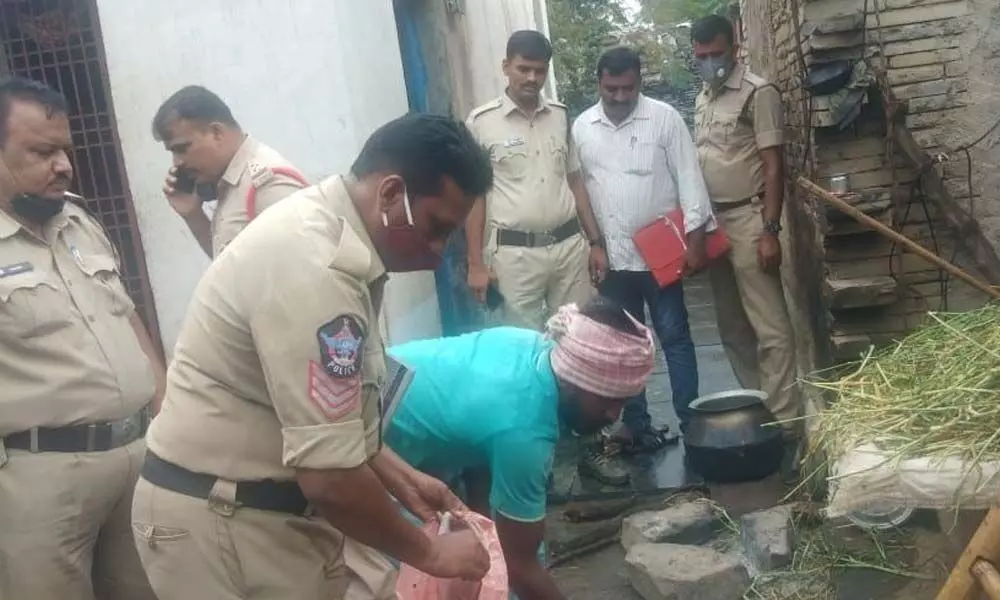 Highlights
The incident takes place at Chennampalli village in Owk mandal in Kurnool district
Kurnool: The residents of Chennampalli village in Owk mandal of Banaganapalle constituency were in a shock when they heard a huge sound following the explosion of a country-made bomb on Sunday.
In the incident, a 12-years-old boy Vara Kumar sustained grievous injuries to his both hands. He was first rushed to Banaganapalle government hospital and later shifted to Kurnool government hospital for better treatment. On learning about the incident, the cops of Banaganapalle and Owk police stations rushed to the spot and began securing the details from the local residents.
According to information, Vara Kumar and his friends were playing at a deserted place near the Government High School. While playing, Vara Kumar found a ball like article adjacent to the place where they were playing. He had picked it up to see what it was. It exploded immediately in his hands.
Apart from his hands, Vara Kumar also suffered an eye injury. The other children ran away from the place following the explosion. The locals admitted him to the Kurnool government hospital. Due to the intensity of the blast, some buffaloes at the nearby cattle shed also sustained injuries, stated a source.
Chennampalli village is a faction-ridden village. Several incidents of faction murders and attacks for supremacy were earlier reported at the place. It is the native village of former TDP MLA Bijjam Parathasaradhi Reddy. Prior to 2019 elections, Bijjam was in TDP and later he had shifted to the YSR congress party.
Tense atmosphere prevailed in the village following the crude bomb explosion.
Another source has said that illegal mining was rampant in Owk mandal. Some organizers of mining might have illegally stacked the explosive materials in huge quantities. Those might have caused the explosion. The locals allege that the police though well aware of illegal stacking of explosive materials are turning a blind eye.
Circle Inspector of Banaganapalle police station, B Suresh Kumar Reddy, speaking to The Hans India has said that it would not be correct to confirm that the explosion had occurred due to a country-made bomb. The actual facts, whether it is a country made bomb or Deepavali crackers or other explosive material, would be confirmed after conducting chemical tests, the CI points out.
"However, we are enquiring into the details of the explosion and also pursuing the site where the incident has taken place. A case under relevant sections has been filed and the investigation is under way."
Meanwhile, the boy, Vara Kumar, who is undergoing treatment at the hospital is stated to be out of danger, according to the doctors.