Ongole: Call to avoid delay in detection, treatment of cancer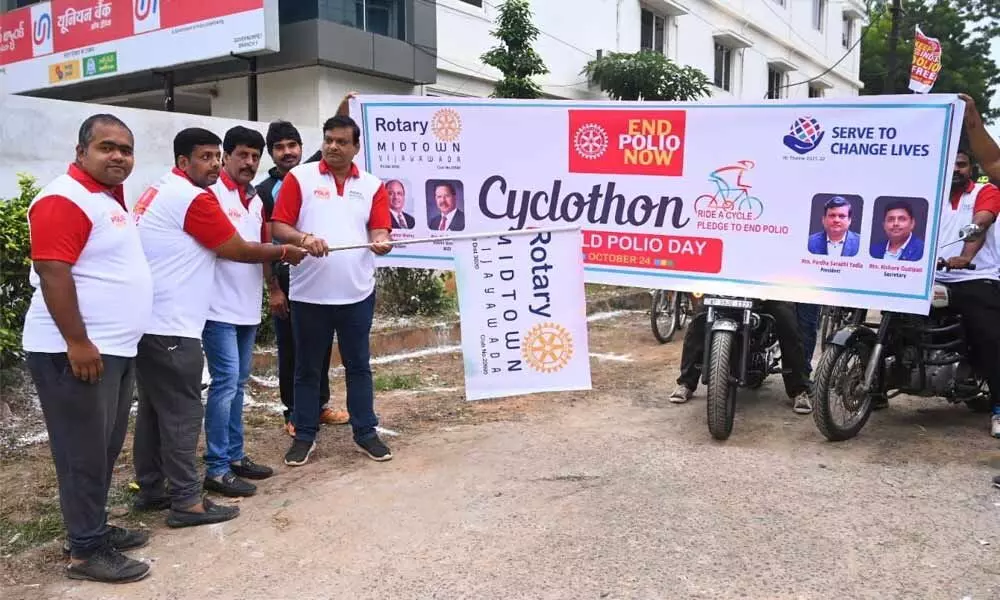 Highlights
It is possible to overcome cancer with awareness, said Guntur Range DIG Dr Trivikram Varma.
Ongole: It is possible to overcome cancer with awareness, said Guntur Range DIG Dr Trivikram Varma.
He flagged off the 5K Grace Cancer Run 2021, along with the in-charge SP Ch Vijaya Rao, which went through the Mangamur junction, DTC Road and reached back to Police Kalyanamandam here on Sunday morning.
The Grace Cancer Foundation is a non-profit organisation that is creating cancer awareness among people and helping cancer patients in early detection and prevention. The foundation organised the Grace Cancer Run with the motto, Freedom from Cancer, to instil immense confidence and hope in patients so that they could conquer cancer.
The Grace Cancer Run in Ongole is initiated in coordination with NMDC and SR Hospitals.
Speaking on the occasion, the DIG Trivikrama Varma said that cancer continues in four stages and victims have to suffer alone for a long time. He said that the cancer awareness programme organised on Sunday is to stand by the cancer patients so that they do not feel alone. He said that breast cancer is more prevalent among women and the number of women being diagnosed with breast cancer rose to 17 lakh from 10 lakh per year in the last few years. He said that the cancer is being diagnosed in people in their 30s also, and it is more prevalent in people from urban areas than the rural areas.
The DIG advised people to be aware of cancer, take proper precautions, nutritious food besides adopting regular exercise and undergoing regular medical check-ups. He informed that cancer can be treated effectively with chemotherapy and radiotherapy.
Nellore SP and in-charge of Prakasam, Ch Vijaya Rao said that cancer comes mainly due to changes in the diet, lifestyle, consumption of alcohol and tobacco-related products. He said that cancer can be easily conquered if it is detected early and treated properly. The SP called on youth who took part in the run to raise awareness among the public on cancer.
Cancer surgeon Dr Chinababu Sunkavalli said that cancer will have serious consequences. He said that the global cancer burden is increasing many times in the coming days, and they aim to motivate people through Grace Cancer Run – 2021, to avoid delays in the detection and treatment of the deadly disease.
Later, the DIG launched the Grace Cancer Foundation's Mega Cancer Screening Camp at the Police Kalyanamandapam, under the supervision of additional SP B Ravichandra.
Various cancer screening tests were conducted for police personnel, their family members and the public with the help of the mobile cancer screening bus of Grace Cancer Foundation.
DSB DSP B Mariyadasu, Ongole DSP U Nagaraju, Traffic DSP P Mallikarjuna Rao, AR DSP K Raghavendra Rao, CIs, RIs, SR Hospital manager Gandhi Devadasu, PV Prasad and other staff also participated in the programme.