Rajamahendravaram: Not afraid of probe or arrest, declares Pithani Satyanarayana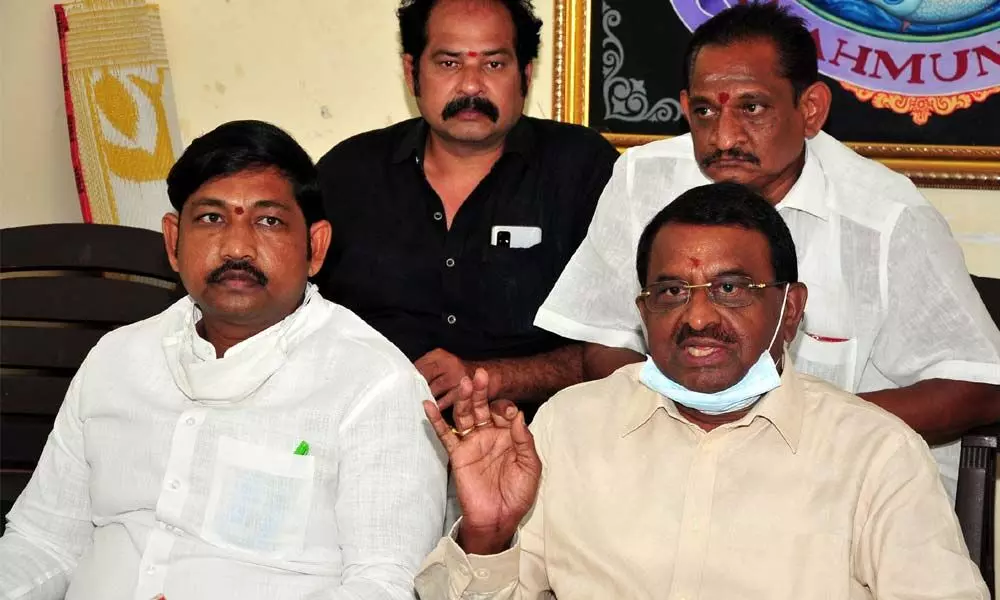 Highlights
Accuses YSRCP govt of trying to suppress opposition by foisting false cases
Says he has ordered a probe on some ESIC officials, questions the current govt on its outcome
Rajamahendravaram: Former minister for labour and employment Pithani Satyanarayana said that he was ready to face any inquiry into alleged ESI scam in the state. "I am ready even for arrest. One police constable is enough if the government wants to arrest me. I will be available at my house at any time and am ready to cooperate to the inquiry," he said.

Speaking to reporters at the Press Club here on Thursday, Satyanarayana, who held the labour portfolio after K Atchannaidu since April 2017 during the TDP rule, said during his tenure as minister he had ordered a probe into corruption of some ESI officials but report was not received by him by the time the government quit after elections. He asked the current government about the fate of the probe he had ordered. He accused the YSRCP government of trying to tarnish his image for he had not joined the ruling party.
The TDP leader said he called for the press conference since his name was being mentioned in news reports after the arrest of his predecessor Atchannaidu and requested the government not to drag the names of his family members into this controversy. He said the government was trying to supress the voice of opposition leaders by foisting false cases.
"The YSRCP government is arm-twisting the opposition leaders through different means including financial pressures. It cancelled the granite licences of former minister Sidda Raghava Rao until he joined the ruling party and renewed them soon after he joined the YSRCP," he alleged and warned that the people were watching the functioning of the government and teach a lesson to it.
He observed that YSRCP MP Raghurama Krishnam Raju's comments on party leaders was a glaring example for its internal bickering in the party. District TDP leaders were present at the press conference.