Tirupati: Essay writing competition for just four students!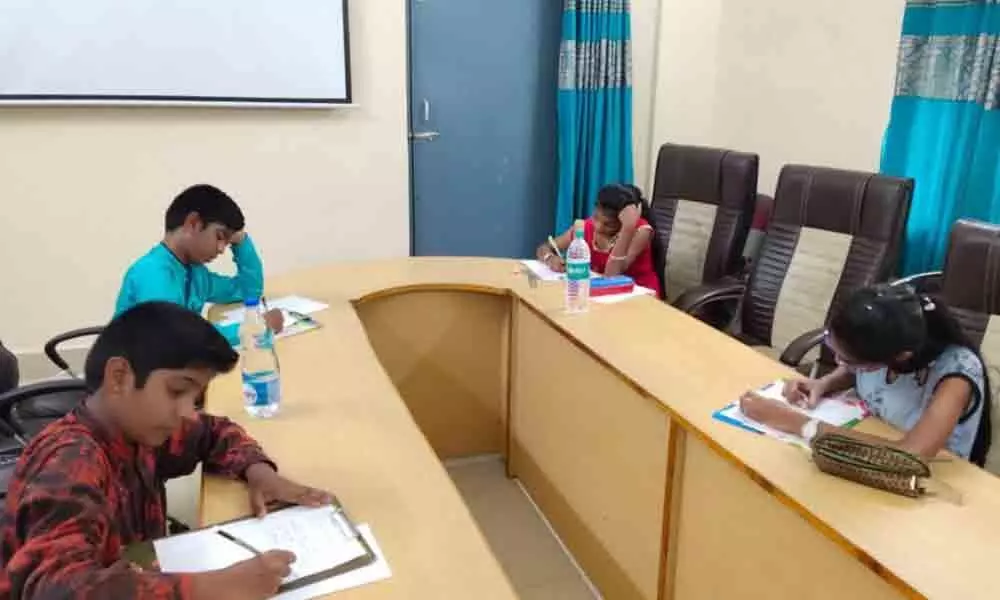 Highlights
It's meant for only Railway employees' children as part of Gandhi's 150th birth anniversary celebrations
Tirupati: An essay writing competition on the occasion of Mahatma Gandhi 150th birth anniversary celebration for just four students was held and four officials have supervised it. The competition was conducted by the Railway department on Sunday and was meant for the children of Railway employees. But, the organisers have failed to muster the support from many due to poor planning.

In Tirupati, Renigunta, Chandragiri and Pakala hundreds of employees are there and majority of them reside in Tirupati. It will not be a difficult task for the officials to plan and conduct competition for a minimum of 50 students if some advance planning was there. In Tirupati railway station about 100 Safai Karmacharis have been working and their children also might be involved at this historic event. The students were asked to write an essay on 'Gandhism – Swacchatha'. Though the intention was appreciated by many railway employees, they point out lack of proper communication on the event is the main drawback for the poor turnout at the competition. Several programmes were being conducted at the railway station to increase awareness on cleanliness and on the hazards of plastic use.
Displaying the logo of Swachch Bharat, conducting Swachchta Pakhwara and mass cleaning drives were a few among those initiatives. The Railways going to observe October 2 as Community Day also and asked the zonal railways to take up a certain activities.
Subscribed Failed...
Subscribed Successfully...