Visakhapatnam: Simhachalam temple cancels Giri Pradakshina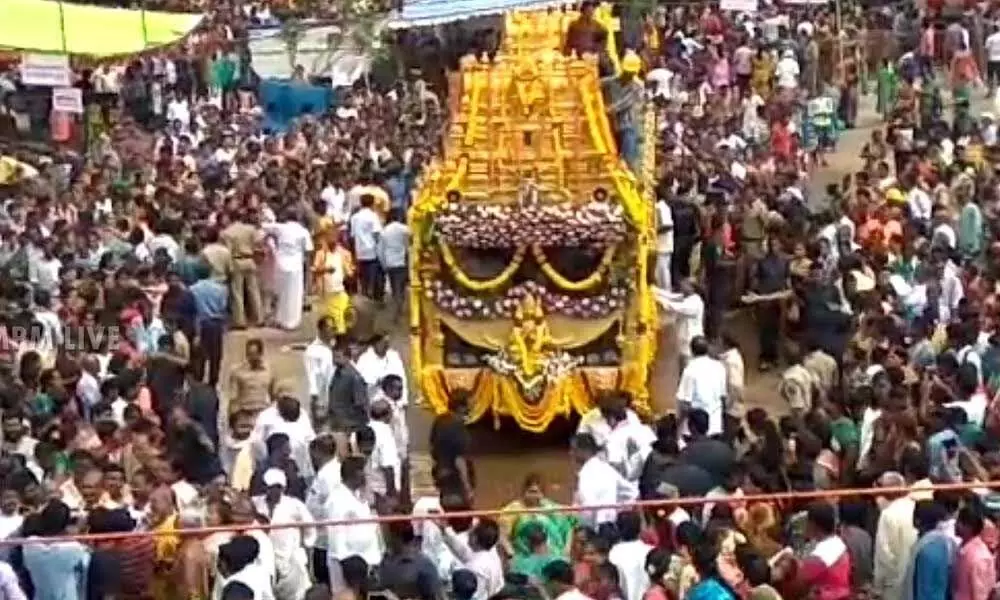 Highlights
Keeping the corona pandemic in view, the annual 'Giri Pradakshina' that falls on July 4 has been cancelled by the Simhachalam Devasthanam
Visakhapatnam: Keeping the corona pandemic in view, the annual 'Giri Pradakshina' that falls on July 4 has been cancelled by the Simhachalam Devasthanam.

Every year, lakhs of devotees trek along the 32-km stretch around Simhachalam hill range as part of the annual 'Giri Pradakshina.'
However, due to the coronavirus pandemic, Executive Officer of Simhachalam Devasthanam D Bhramaramba requested the devotees not to participate in Giri Pradakshina and help them control the spread of pandemic.
Every year, the pradakshina will start at 'Toli Pavancha' at Simhachalam by breaking a coconut and the walk will continue via Adavivaram, Arilova, Hanumanthawaka, Madhavadhara, NAD Junction and Gopalapatnam all devotees reach Simhachalam.
However, despite temple authorities cancelling Giri Pradakshina, there is a possibility of devotees going around the hill range.