Visakhapatnam: VIIT launches digital literacy campaign for students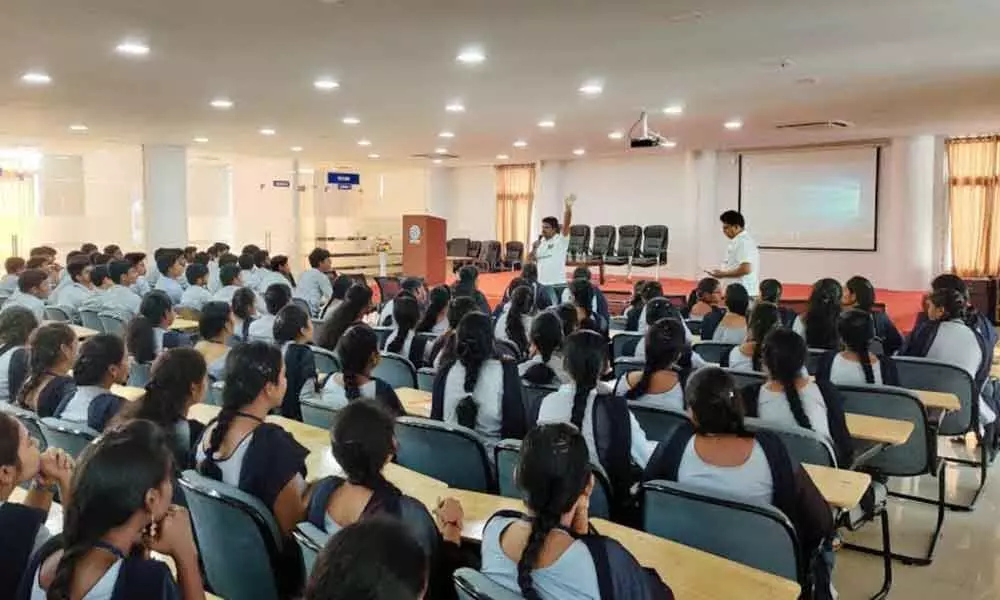 Highlights
Vignan's Institute of Information Technology (Autonomous), Duvvada and Rover InfoTech Pte ltd, Singapore jointly organised 'Digital Literacy and Digital Marketing Skills.'
Visakhapatnam: Vignan's Institute of Information Technology (Autonomous), Duvvada and Rover InfoTech Pte ltd, Singapore jointly organised 'Digital Literacy and Digital Marketing Skills.'

Rector of VIIT V Madhusudhana Rao represented the institute and CEO for Network Highway (NH)-7 P Vinod Kumar represented Rover InfoTech Pte Ltd.
Madhusudhana Rao gave details of initiation by the Institute on 'Digital Literacy and Digital Marketing Skills' as part of the digital India campaign.
He said that the institute has already started various programmes on digital marketing skills for the benefit of students and the nation at large.
Vinod shared details of the initiatives of Rover InfoTech Pte Ltd, Singapore. He elaborated that the company has developed a special product NH-7, a social media network, which combines seven different services like Facebook, YouTube, TikTok and user can earn through this platform.
He added the company has started activities in Vignan and they will be extended further across the world to compete with other popular digital platforms.
He lauded Chairman of Vignan Group Lavu Rathaiah for extending support to start Incubation Centre in the Institute through which students can earn while learning.
Students can also come up with innovative ideas to convert them into startups. Both organisations exchanged Memorandum of Understanding (MoU) on the occasion. B Arundati, Principal of VIIT, K Madhusudhana Rao, Vice Principal, deans and HoDs were present.