Vizianagaram: Cops told to hone skills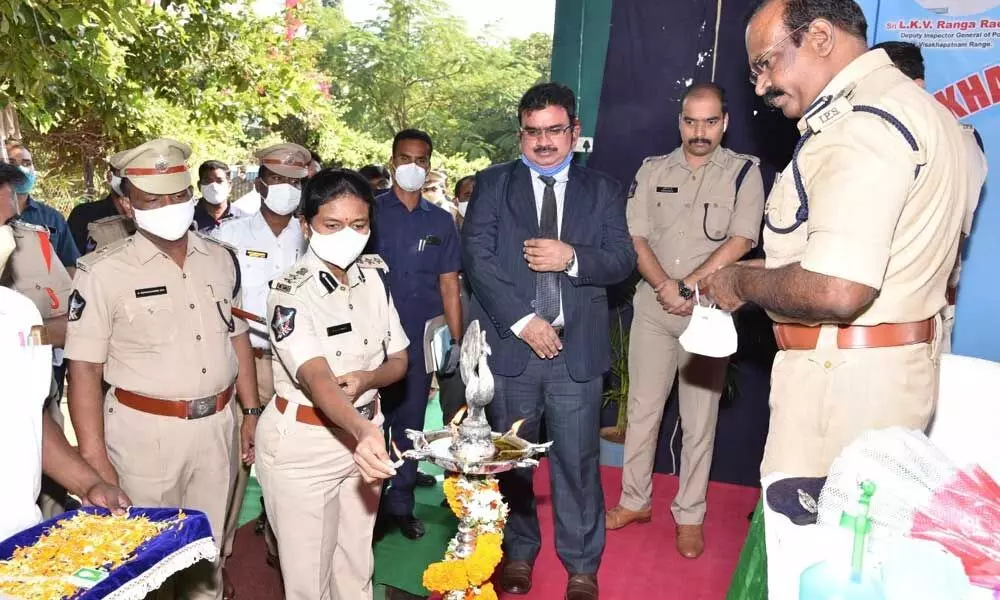 Highlights
The police should nurture their skills in all aspects to curb crimes and to maintain peace in the society, stated district judge justice G Gopi
Vizianagaram: The police should nurture their skills in all aspects to curb crimes and to maintain peace in the society, stated district judge justice G Gopi.
Inaugurating the Police Duty Meet of Visakha range here on Thursday, he said police should have commitment, discipline, more investigative knowledge and skills besides hard working nature. He added the police should adopt advance technical knowledge to collect evidences from the scene of offence and arrest the accused.
He also advised them to improve their knowledge and skills to crack the cases. Visakha range DIG L K V Ranga Rao said that the police staff in this range should perform well and prove themselves before participating in state level duty meet. The investigation officers should know that physical evidences are more important and they would play key role till the end of the case. Competition among the staff would help them to improve their professional skills, he said. SP B Rajakumari said the police duty meet would be held for two days and advised the staff to participate in the sessions and improve their skills. Srikakulam SP Amit Bardar and Vizag SP B Krishna Rao also participated. Before inauguration of the programme, they flew the pigeons into sky as a symbol of peace.