Market likely to consolidate further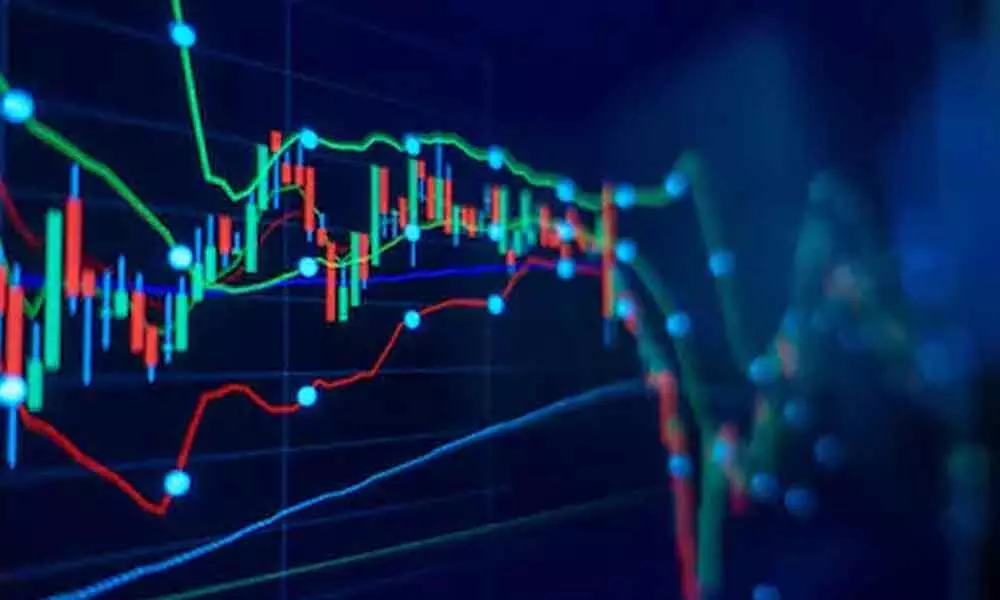 Highlights
The domestic stock markets witnessed high volatility last week. In a four-trading session week, Nifty experienced a 200 point daily volatility for two days.
The domestic stock markets witnessed high volatility last week. In a four-trading session week, Nifty experienced a 200 point daily volatility for two days.
Overall, Nifty moved in 273 points range in last week and finally settled with 178.65 points or 1.61 per cent net gain over the last week. The BSE Sensex also gained 1.2 per cent. The broader index Nifty 500 rose by 0.77 per cent.
The Nifty Midcap and Smallcap indices were down by 0.2 and 0.4 per cent respectively. On the sectoral front, Nifty metal gained the most by 1.7 per cent and followed by financial and bank by 1.3 ad 1.1 per cent respectively.
But pharma index lost most with 1.5 per cent and followed by 0.4 per cent loss in the PSU Bank index.
As expected, the stock market volatility increased to the maximum level. The benchmark indices experiencing two to three per cent volatility on a daily basis.
Most of the intraday traders are experiencing difficult times in trading. Technically, as we mentioned earlier, Nifty took support at 5DMA and 61.8 retracement area and bounced sharply on October 9.
Again on Friday, it witnessed huge volatility and closed in positive territory. In this process, Nifty rose to a higher high but was unable to close above October 9 high or close. On a weekly basis, it formed a lower low and lower high.
The benchmark index faced stiffer resistance at 38.2 retracement of September 23 high to October 9 low. For the last three trading sessions, the efforts of moving higher were unsuccessful. After taking support at 50DMA, it was able to close above the 20DMA and reached near to the 100DMA.
The 10DMA is flattened now. With Friday's positive closing, it reclaimed the 200DMA. The volatility is the result of huge historical upsurge of 1,000 points in just two days. The market is adjusting that huge move.
As it is already retraced 60 per cent of that rise, surely it will try to consolidate for some more time before taking a decisive move. As long as 11090-11061 holds, the downside move has minimal chances.
But, if it breaks the range, the downward move will resume at a faster pace. At the same time, if it is able to clear on the closing basis 11321 and 11392 resistance, it can test the 11465 and 11565 levels. These are the important levels for next week.
Meanwhile, the leading indicator RSI is moving in an upward channel and support at demand area. This shows that the market is 'Sell on strength and Buy on weakness' mode.
This is the reason why volatility increased. The directional movement indicator also narrowed all three parameters, such as ADX, +DI and -DI.
The ADX is not improving and +DI is just above the -DI with a very narrow margin. This also indicates that the trend needs to strengthen further.
All other indicators are also showing the same signals. Unless a move with a sharper retracement, the market will try to consolidate and consume more time to breakout.
Since Q2 financial results already started pouring, the stock-specific activity also increased. Three index stocks declared the results, and they were not up to the market expectations.
If the disappointments continue, and if there are pleasant surprises in earning from big companies, the market will go into a bear's grip again. Any positive impact of recent corporate tax cut will result in a bullish trend.
(The author is a financial journalist and technical analyst. He can be reached at [email protected])
Subscribed Failed...
Subscribed Successfully...