Sensex and Nifty recover 1 per cent even as other Asian equity indices stay negative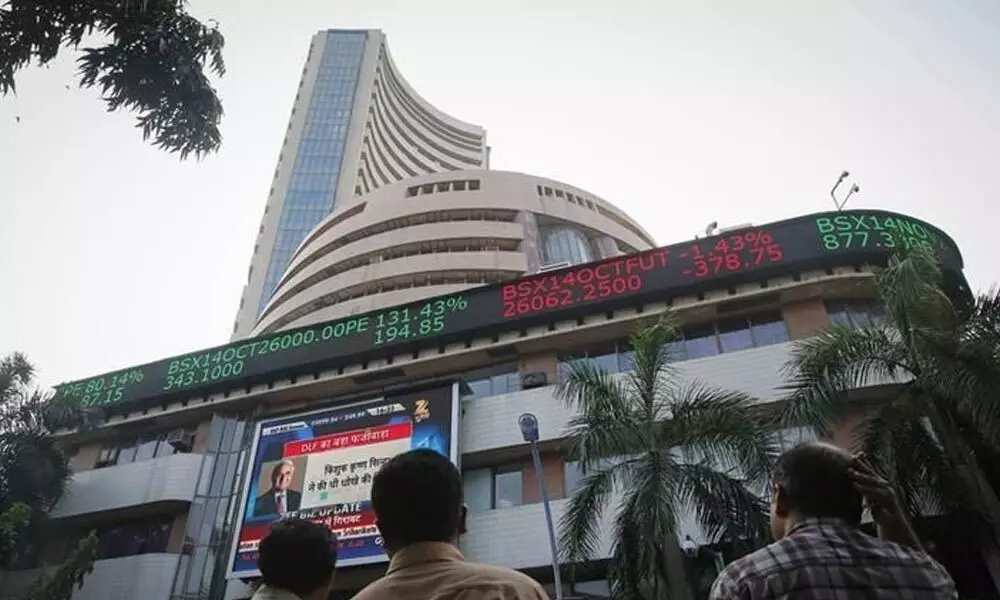 Highlights
Benchmark indices, Sensex and Nifty ended a volatile session with strong gains on Tuesday, December 22, 2020, even as other Asian equity indices were negative.
Benchmark indices, Sensex and Nifty ended a volatile session with strong gains on Tuesday, December 22, 2020, even as other Asian equity indices were negative. The BSE Sensex closed above 46,000 mark and the Nifty settled above 13,450.
The S&P BSE Sensex jumped 452.73 points or 0.99 per cent to 46,006.69. The Nifty 50 index added 137.90 points or 1.03 per cent to 13,466.30. Nifty Bank rose 169.50 points or 0.58 per cent to settle at 29.625.95.
The broader market at BSE also gained around one per cent. The BSE Mid-Cap index rose 1.09 per cent while the BSE Small-Cap index appreciated 0.95 per cent.
In the previous session, the domestic stocks witnessed a plunge of three per cent in sync with global markets.
The market breadth was positive. On the BSE, 1574 shares rose and 1,348 shares fell. In the Nifty, 43 stocks advanced while seven stocks declined. The top five gainers on Nifty 50 index were Adani Ports (up 5.55 per cent), HCL Technologies (up 5.35 per cent), Tech Mahindra (up 4.10 per cent), Infosys (up 3.62 per cent) and GAIL (up 3.18 per cent). The top five losers were Kotak Mahindra Bank (down 1.03 per cent), HDFC (down 0.68 per cent), Bajaj Finance (down 0.63 per cent), UltraTech Cement (down 0.40 per cent) and IndusInd Bank (down 0.35 per cent).
COVID-19 Update
Total COVID-19 confirmed cases worldwide were at 7,73,64,959 with 17,02,600 deaths. India reported 2,92,518 active cases of COVID-19 infection and 1,46,111 deaths while 96,36,487 patients have been discharged, data showed.
European Union has approved the coronavirus vaccine developed by Pfizer and BioNTech. The first phase of the 27-nation bloc's mass vaccination programme to begin later this week. The EU's executive committee gave the green light just hours after the European Medicines Agency said the vaccine meets safety and quality standards.
The Commission President Ursula von der Leyen said doses will be available for all EU countries, at the same time and on the same conditions. She added that the first batches of the vaccine will be shipped from Pfizer's manufacturing site in Belgium in the next few days, with vaccinations starting on 27th of this month.
European Union countries including Germany, France, Austria and Italy have said they plan to start vaccinations shortly after Christmas as Europe tries to catch up with the US and Britain, where inoculations began earlier this month.
Britain's GDP Numbers
Britain's Q3 GDP grew by a record 16 per cent. The country is yet to make up for its 18.8 per cent slump in the April-June period when much of the economy was shut down. The UK and EU remain deadlocked over post-Brexit trade relations as the December 31, 2020 deadline approaches, with disputes over issues such as fisheries plaguing talks.
US COVID-19 package
The US House of Representatives passed $892 billion coronavirus aid package aimed at throwing a lifeline to the nation's pandemic-battered economy. The relief bill, which will become law if passed by the Senate and signed by President Donald Trump, includes $600 payments to most Americans as well as additional payments to the millions of people thrown out of work during the pandemic. The White House has said Mr Trump will sign the bill. The legislation also expands a small-business lending programme by about $284 billion.