Gulabo Sitabo Challenge: Ayushmann Khurana Throws A Tongue Twister Challenge For Bollywood Celebrities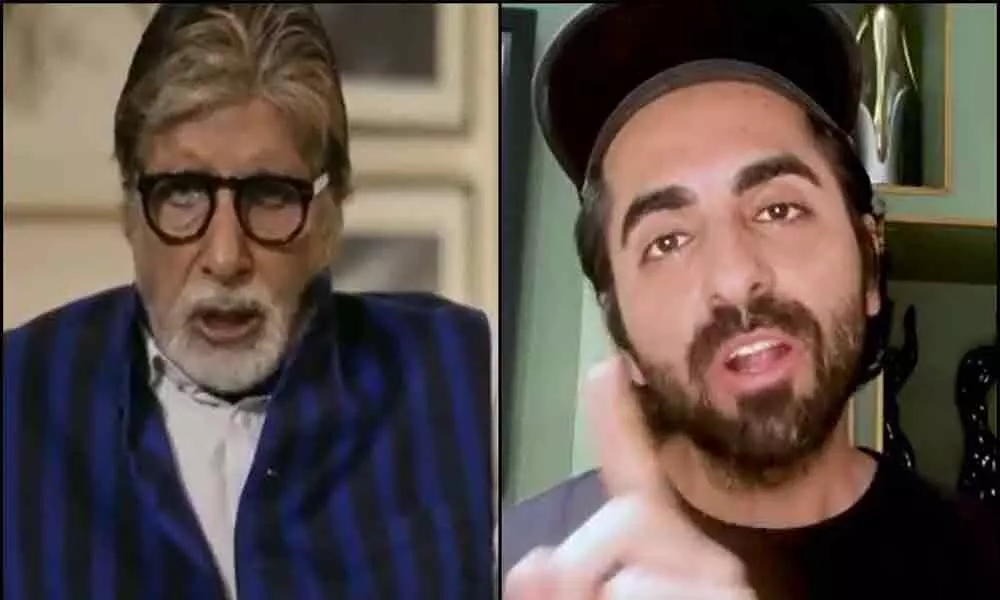 Highlights
Usually, the Summer season goes with full of movie promotions and the release of the first looks, teasers and trailers.
Usually, the Summer season goes with full of movie promotions and the release of the first looks, teasers and trailers. But the Covid-19 pandemic has changed the complete scenario and made all the actors sit at home. Thus, now producers are coming up with new promotional tactics to raise the curiosity levels on their movie.
The same funda is followed by the 'Gulabo Sitabo' movie makers. This Ayushmann and Amitabh Bachchan starrer movie is making the audience to wait for its release with its intriguing storyline. The makers are treating the audience by dropping small titbits from the movie.
Now, a new challenge 'GulaboSitabo' is creating a buzz on social media… Ayushmann and along with the whole cast of the movie are seen going with the tongue twister "Gulabo ki khatar-patar se titar-bitar Sitabo
Sitabo ke agar-magar se uthal-puthal Gulabo" and are repeating it 5 times without making a mistake.
The challenge is literally a mouthful and interesting!!! Ayushmann Khurrana and Amitabh Bachchan have shared posts on social media and tagged a few other B-Town celebrities to go with it… Have a look!
Amitabh Bachchan
Well, Amitabh Bachchan tried it well and also doled it that it is hard to go with this tongue twister… He also further threw this challenge to Deepika Padukone, Ayushmann, Ranbir Kapoor, Alia Bhatt, Virta Kohli, Kartik Aaryan and Bhumi Pednekar…
Well, Bhumi Pedenkar and Ayushmann have accepted Big B's challenge and posted their videos on their Instagram pages… Have a look!
Bhumi Pednekar
Bhumi cracked this challenge perfectly and further she passed it to Ananya Pandey, Janhvi Kapoor, Rajkummar Rao, Vicky Kaushal and few other biggies of Bollywood.
Ayushmann Khurana
In this video, Ayushmann has perfectly doled out the Gulabo tongue twister… He further threw this challenge to Arjun Kapoor, Varun Dhawan, Taapsee and Karan Johar…
Karan Johar
Well, Karan Johar quickly took up this challenge and made us witness through his video… Have a look!
Karan has finally done it after failing once… He did it with great difficulty but did it at last!!! Karan also pushed this challenge to Alia Bhatt, Tiger Shroff and Arjun Kapoor…
Isha Koppikar
Even Isha Koppikar has taken this challenge and did it perfectly… Isha also mentioned that, she is eagerly waiting to watch the movie…
Gulabo Sitabo movie is directed by Shoojit Sircar which stars Amitabh Bachchan and Ayushmann Khurrana in the lead roles. This movie is one of the highly anticipated films of 2020 as people are eagerly waiting to watch it… This movie will hit the OTT platform on 12th June.