Ayushman Bhava Critic's Review: Shivarajkumar Movie A Clean Family Drama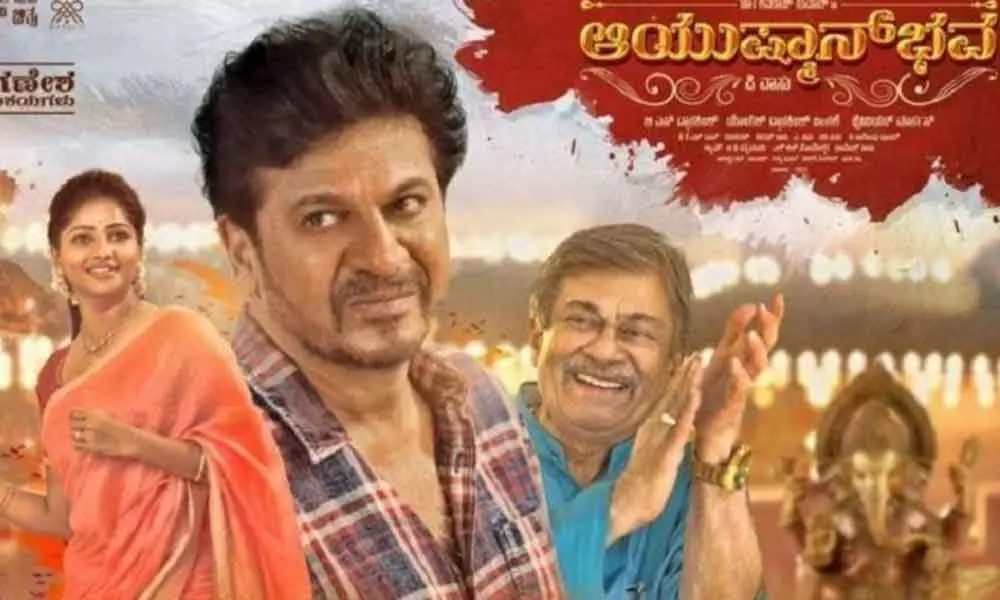 Highlights
Ayushman Bhava critic's rating: 3.5/5
There is no dearth of melodramas in Kannada. Most Sandalwood actors swear by family movies as most they never fail to appease the Kannada audience. The latest to join the list of a Sandalwood movie with family sentiment is none other than century star Shivarajkumar's Ayushman Bhava. The film which stars Rachita Ram, Suhasini Maniratnam, Anantnag and Nidhi Subbaiah in key roles is directed by P. Vasu. Expectations were riding high on Shivanna's latest outing Ayushman Bhava. Does the Kannada movie live up to the expectations? Let's find out.
Ayushman Bhava Kannada movie review: Gopi (Anantnag) is a happy family man with three Children, daughters-in-law and grandkids. However, his only source of worry is his granddaughter Laxmi (Rachita Ram). Enters Krishna (Shivarajkumar) and things take a different turn. What role does Shivanna play? How does his entry affect the family? Watch Shivarajkumar's latest Kannada movie Ayushman Bhava to find out.
P. Vasu delivers yet another hit in Ayushman Bhava. On the other hand, lead actor Shivarajkumar aka Shivanna has proved once again that he can pull off any role at ease --be it action, romance, mass, class or family drama. As expected he is a delight to watch and Ayushman Bhava is a feast for his fans. Of course, it goes without saying that Anantnag is an asset to the movie because there's no doubting his acting prowess ever. While Shivaji Prabhu, Suhasini and Nidhi Subbaiah are seen in special roles and the supporting cast too justify their characters to the hilt. Another actor besides Shivanna who stands out in the movie is Rachita Ram. She has acted in movies before but her effort in playing her part in Ayushman Bhava is commendable.
When it comes to music, Gurukiran has done a fantastic job of delivering a musical in Shivarajkumar's Ayushman Bhava. The songs just complement the movie plot. Even though Ayushman Bhava is a clean movie, there are certain parts that seemed unnecessary and tests the patience of the audience.
Overall, Shivarajkumar's latest release Ayushman Bhava is a movie worth being watched by the entire family. If love family dramas and intend to have a family outing, you should be in theatres watching Kannada movie Ayushman Bhava this weekend.
Ayushman Bhava critic's rating: 3.5/5