I am happy for Adivi Sesh, says Karthi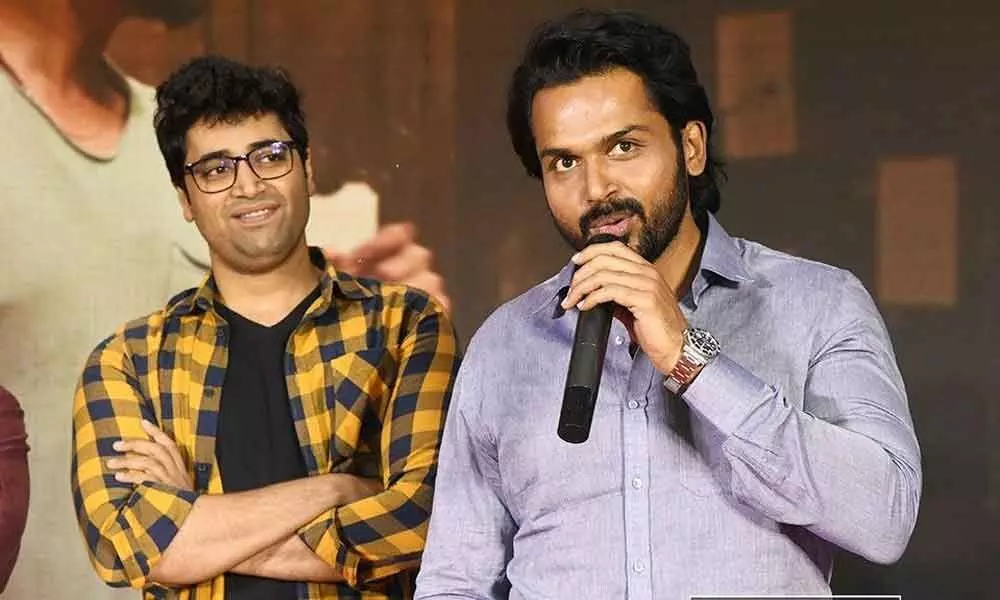 Highlights
Tamil star Karthi claimed that his upcoming film 'Khaidi' is a raw and realistic film, on par with his earlier blockbuster 'Khaki.'
Tamil star Karthi claimed that his upcoming film 'Khaidi' is a raw and realistic film, on par with his earlier blockbuster 'Khaki.'
'After 'Khaki' I was scouting for a another realistic film and it came in the way of 'Khaidi'. The director who made 'Nagaram' narrated a simple line which I instantly connected.
They were shocked when I said yes, because there is no heroine or songs besides comedy track," said the actor, at the pre-release event of his film in Hyderabad. "It is kind of Hollywood action film with live speed action with lorries. It is thrill moments that will be captivating.
Enjoyed working with excited young team, who were raring to go ," he adds. Talking about his friend and actor Adivi Sesh, he said "We have been living the same dream.
We came from the USA and wanted to do something in movies. I am so happy for Sesh, because he is doing beautiful movies and having gala time. He proved that Telugu audience patronise good films without batting an eyelid," he adds.
Adivi Sesh said, "I watched 'Awara' by buying the ticket in black and also liked few of his other movies. I was floored by the trailer of 'Khaidi' and I'll be watching it, first day first show."