Economy needs more, better sops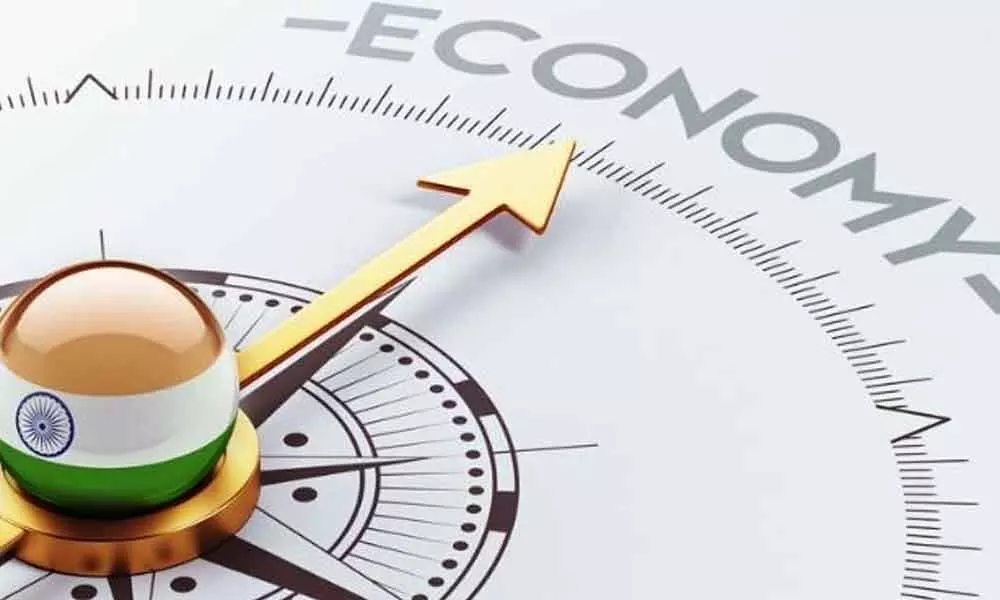 Highlights
For the past five quarters, the Indian economy has been on a downward spiral.
For the past five quarters, the Indian economy has been on a downward spiral. The last time the country's economy showed signs of incremental upward trajectory was in the first quarter (Q1FY19 or April-June 2018 period) of last fiscal when it registered a pleasant upswing of 8.2 per cent.
That was the second highest growth in any quarter after Narendra Modi stormed to power at the Centre in 2014. Post the Q1FY19, the economy followed a downward course - 7.2 per cent growth in Q2, 6.3 per cent in Q3 and 5.8 per cent in Q4 of last fiscal.
The slowdown in GDP numbers continued into the current financial year as well, with economy registering a disappointing upswing of 5 per cent in Q1.
That means the growth hit six-year low in April-June 2019 during which period the country went through 2019 General Elections in which the Modi government retained power at the Centre with an increased tally of 303 MP seats.
Post the government formation, the Centre came out with a slew of measures and sops to arrest the continuous fall in economic growth. In September, it cut corporate tax from 30 per cent to 22 per cent and for new manufacturing units, this tax was slashed to 15 per cent in order to attract foreign investments. It also announced special fund for real estate sector while lining up massive investments in infrastructure sector.
But these measures have so far failed to lift the economy. Instead, the growth has further slowed down. In the second quarter (July-September this year), the GDP nosedived to 4.5 per cent. It is lowest GDP growth during the Modi government, and since the fourth of quarter 2012-13 when the growth fell to 4.3 per cent.
The fall was across the board, with agriculture, industry and services sectors recording a decline compared to the same quarter last fiscal.
Moreover, there are ample signals that GDP growth will further decelerate during October-December (Q3) this fiscal. The output in eight core sectors saw 5.8 per cent contraction in October from 5.2 per cent decline in September.
Coal production fell by 17.6 per cent and electricity generation was down by 12.4 per cent in October.
With deceleration in Q2 GDP and dismal performance of eight core sectors in October, the onus is on Reserve Bank of India (RBI) to play its own bit to revive growth.
So far this year, the apex bank cut key repo rate - the interest rate at which it lends to banks - by 1.35 per cent to 5.15 per cent. Optimism is in the air that RBI will go for another rate cut when it announces its revised policy on December 5.
But RBI's rate-cut and other measures are unlikely to make the cut and accelerate GDP growth. The Centre should announce more sops and usher in more reforms to stimulate the economy.
Efforts should also be made to revive consumption demand in domestic market and enhance exports.
Otherwise, GDP growth will fall further, and economy may slip in recession. That doesn't augur well for the country which is aiming at doubling its economy to $5 trillion by 2025.
Interested in blogging for thehansindia.com? We will be happy to have you on board as a blogger.