Impact of RCEP and Indian market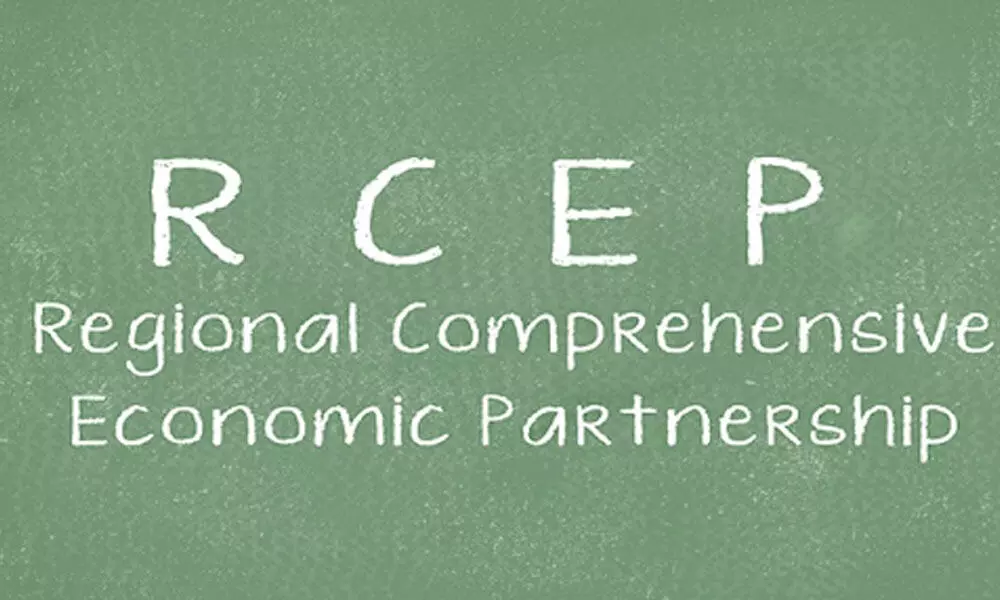 Highlights
Fifteen Asia-Pacific economies formed the world's largest free trade bloc on November 15, a China-backed deal that excludes the United States, which had exited Trans-Pacific Partnership (TPP), a rival Asia-Pacific grouping under President Donald Trump
Fifteen Asia-Pacific economies formed the world's largest free trade bloc on November 15, a China-backed deal that excludes the United States, which had exited Trans-Pacific Partnership (TPP), a rival Asia-Pacific grouping under President Donald Trump. The Regional Comprehensive Economic Partnership (RCEP) of the 10-member Association of Southeast Asian Nations (ASEAN), China, Japan, South Korea, Australia and New Zealand, aims in coming years to progressively lower tariffs across many areas.
The deal was signed on the sidelines of an online ASEAN summit held as Asian leaders address tensions in the South China Sea and tackle plans for a post-pandemic economic recovery in a region where U.S.-China rivalry has been rising. In an unusual ceremony, held virtually because of the coronavirus pandemic, leaders of RCEP countries took turns standing behind their trade ministers who, one by one, signed copies of the agreement, which they then showed triumphantly to the cameras. "RCEP will soon be ratified by signatory countries and take effect, contributing to the post-COVID pandemic economic recovery," said Nguyen Xuan Phuc, prime minister of Vietnam, which hosted the ceremony as ASEAN chair.
RCEP will account for 30 per cent of the global economy, 30 per cent of the global population and reach 2.2 billion consumers, Vietnam said. 'Touch wood' one might say as India has opted out of it to protect its own interests. China's finance ministry said the new bloc's promises include eliminating some tariffs within the group, including some immediately and others over 10 years. Ironically, the agreement was bereft of any details regarding the products and products that would see immediate reduction of tariffs in any of the countries entering into the pact.
All countries of the group might have considered the implications to them to some extent at least. Still, there are no answers from anyone on how it will help reduce or remove tariffs on industrial and agricultural products and also on how the data transmission rules will be drafted. India pulled out of the talks exactly a year ago. For India several pending outstanding issues have to be resolved before entering this block.
The problem for India is with the yawning trade deficit with China. We have an over 50 billion dollar trade deficit with China. The other countries merely signed on the dotted line concluding text-based negotiations for all 20 chapters of the proposed deal last year itself. Prime Minister Narendra Modi has declared that the deal in its present form does not fully reflect the basic spirit and the agreed guiding principles of RCEP. He was clear that the Indian Government measured the agreement with respect to the interests of all Indians.
The agreement gives inadequate protection against surges in imports and hence India has been seeking an auto-trigger mechanism. Yet another irony is that such an international deal does not address concerns on a possible circumvention of rules of origin. China could route its products through any country. If Indian market is to be opened, then it should have a matching reflection elsewhere. India sought 2014 as the base year for fixing import tariffs (the year in which it raised the tariffs) but was not met.