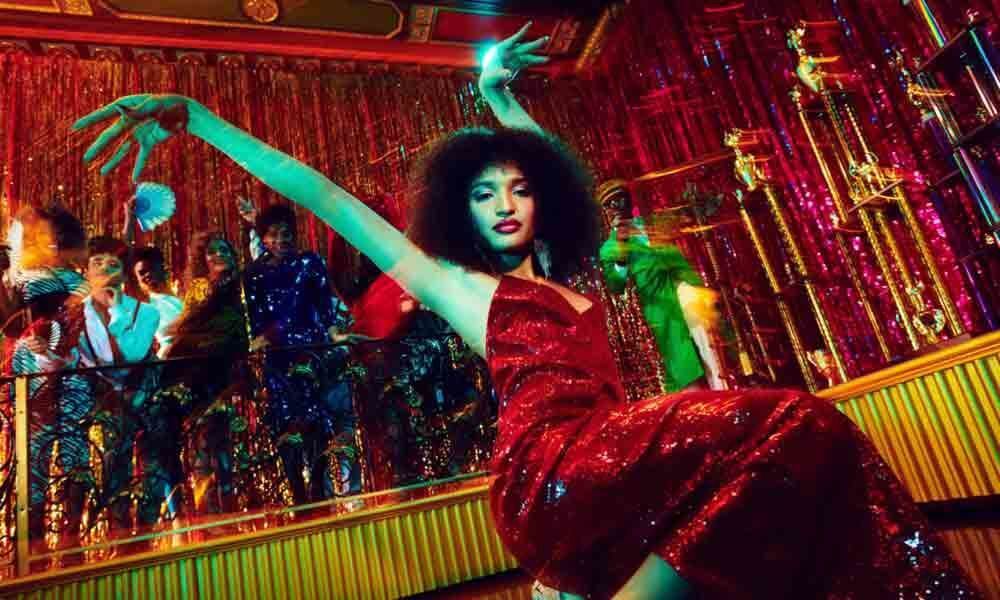 Highlights
The ground-breaking Emmy nominated series 'Pose' is a must-watch! The show earned nominations in 'Outstanding Drama Series', 'Outstanding Lead Actor' in a drama series and that's not it!
The ground-breaking Emmy nominated series 'Pose' is a must-watch! The show earned nominations in 'Outstanding Drama Series', 'Outstanding Lead Actor' in a drama series and that's not it! Pose has four more Emmy award nominations! The series explores the life of LGBTQ ball fixture Blanca played by MJ Rodriguez establishing a house of her own and making a mark.
Here are five reasons why this groundbreaking series is a must-watch:
All transgender cast
The trans TV revolution is here! "There are 140 trans actors and crew members on this show, and 35 L.G.B.T.Q. characters who aren't trans," Ryan Murphy explained in an interview with The New York Times. Starring Indya Moore, Billy Porter, Dominique Jackson, MJ Rodriguez, and Angelica Ross, the show has made a big breakthrough in the transgender representation on TV with the largest transgender cast ever.
It's about family
On the show, Blanca, played by MJ Rodrguez, saves the lives of her children, friends, and even her mother, who shunned her away when she decided to transition and become a woman. And this leads her to take the pain from her own abandonment and use it to fuel to fight for her children. While she is demanding, she is also nurturing and supportive and equally committed to her children's dreams as she is to her own.
Making history with awards
When the series was first announced in 2017, it made history by casting five transgender actresses in series regular roles, while also purportedly having the largest LGBTQ presence on a primetime series. Following its debut, Pose picked up nominations for the Critics' Choice Television Awards, Golden Globes and MTV Movie & TV Awards while also winning a 2018 Peabody Award. This year, the show garnered highest accolades with a whopping 6 Emmy Award nominations. In addition to several technical categories, the show received a nomination for Outstanding Drama Series and Outstanding Lead Actor in a Drama Series for cast member Billy Porter. Overall, the show collected over 9 awards and 31 nominations including the nomination for Golden Globe - Best TV Series 2019 and Golden Globe - Best Performance by an Actor to Billy Porter. Apart from its numerous awards and nominations the show has also been heavily praised by critics as well as audiences.
It has got Billy Porter!
In the show, Billy Porter plays Pray Tell, is the fairy godfather we all need. A Tony-winning Broadway veteran, Billy Porter, was specifically given the character of Pray Tell who serves as a guide for viewers inside the ballroom. He rules the ball scene and also serves as a father-figure and voice of reason for the young gay and trans characters as they navigate life in the city and deal with the ramifications of the growing AIDS epidemic. Porter is larger than life on and off the ballroom stage.
Representation & storyline!
A transgender representation on screen anyway is a tough bet. A story like this with a brilliant representation is important to the LGBTQ community. The show which follows the lives of fictional characters within the ball scene, an LGBTQ subculture, showcases gay people and minorities and outsiders and underdogs of all kinds. While many of the movies and shows have accomplished this but Pose takes the cake.
Spectacular soundtrack and music
Pose comes with brilliant soundtrack and fantastic music blending perfectly with the storyline and cast and character development. The show has also been addressed as a musical since the music and soundtrack is a large part of the viewing experience. From "Boogie Shoes" by KC & The Sunshine Band to "You Make Me Feel (Mighty Real)" by Sylvester to "Now That We Found Love" by Heavy D and the Boyz, these chosen tracks are hits from the 1970s era to the 1990s.
'Pose', an era-defining drama about voguing and the world of underground ballroom, in late 1980s New York City is a classic tale for these times. Check out the season one and two in India on Star World.