Gurukul to Guru-Cool education system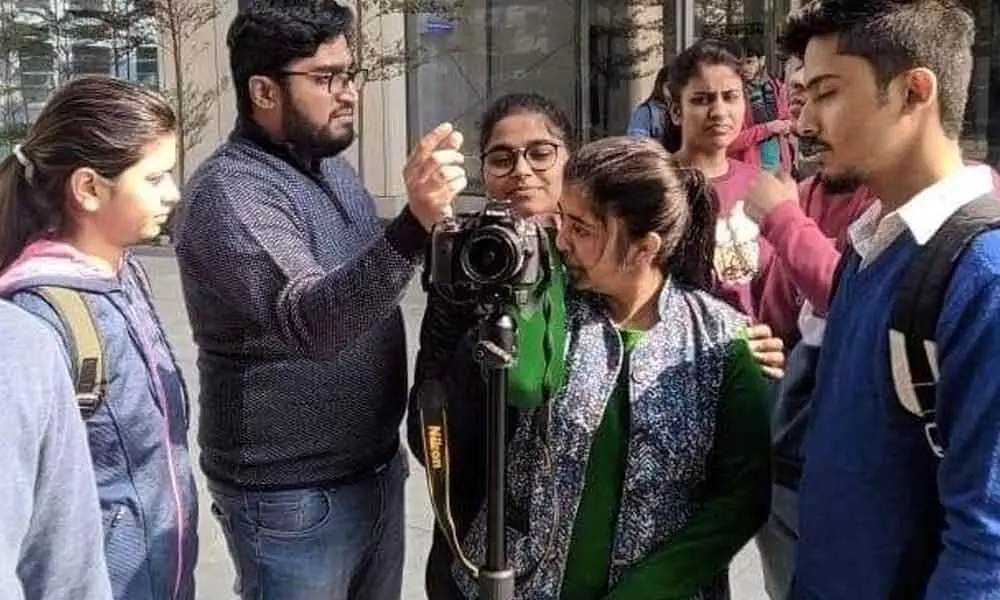 Highlights
5th September, is a day to honour and show gratitude to all the people who have guided and educated us. It is celebrated on the birthday of Dr Sarvepalli Radhakrishnan, the first vice-president of India and the second president of the nation.
5th September, is a day to honor and show gratitude to all the people who have guided and educated us. It is celebrated on the birthday of Dr Sarvepalli Radhakrishnan, the first vice-president of India and the second president of the nation. Education roots deeply in our ancient culture in the form Gurukul System. In Gurukul system "shishya" lives with the "Guru" and students learn from the guru and help the guru in his everyday life, including carrying out of mundane daily household chores. After the completion of education the guru asks for "Gurudakshina". Guru nurture values in students, values which makes them mentally strong, inside out.
Times have changed and the whole education system of the country has undergone a symbolic transition from learning in physical proximity to learning everything on a virtual screen. Values of life have replaced marks a student scores in an exam. Everything is about getting good marks, good grades. Anything below 90 is not considered worthy. As quoted," Life is a race" the words hold a deep impact in the life of students. Every students mind is trained from day 1 to get grades which sometimes impacts them on a bad level, some even take it to the level of suicide while some take a plunge in the demonic depressive cage.
Celebrating this day, The Hans India interacted with Mr Nithin Kalorth a well know professor of Amity University and currently a professor in Bennett University. He throws light on how the he as a professors sees the transition and also the the ways of teaching, how the modern day teachers have to teach children in order to to give them all round development. He further expresses his views about the current education trends prevailing in the country.
1. Role and responsibility of Teachers in Indian society. The role of a teacher is to shape the minds of the younger generation. ... A teacher has to generate that energy in one self and prepare them to be strong enough to face any situation in their life. Teachers have to not only to instruct but also to inspire the students. Is that really happening under modern education system?
Ans: 1. Modern society has modern problems which needs a smart and advanced solution. In modern education system, the focus is more on student's overall growth that include developing positive mindset and critical thinking. A teacher's role is to induce self confident in students so that they face the problem with the education. The application of the learning will happen with the inputs provided by teacher at every level. A student spends only few years with a teacher but the impact is much longer.
2. Why is it that we are not able to make students strong enough mentally even to face situations like getting less marks in an examination? Why is it that they become so weak that anticipating that they will get less marks they commit suicide.
Ans: It is unfortunate that students become more vulnerable to emotions. The poor results in exam affects their mental health. The students who work hard often faces such issues when the results are not as expected. The grading system instead of marks has improved the situation. To make them mentally strong, continuous evaluation instead of End Term Exams will help students to perform well.
3. Under Gurukul system the Gurus (teachers) used to lay emphasis on practical education, developing observation skills of a student and above all there used to be a system of questioning. Now it seems its other way round. Listen to what teacher says, copy what is written on black board, by heart the so called important questions. This is resulting in a situation where students are committing suicide if one gets 85 percent instead of 90 percent.
Ans. 3- I cant relate at all. Now the students have more control in learning process. The flip classroom model are popular where students take the charge of the subject and teacher explore the topic in greater depth. The online classes due to Covid 19 pandemic is a big challenge to this mainly due to issues of connectivity but there are examples of students who excelled.
4. Do you think that there is need for total reorientation of education system? If so what as a teacher do you think it should be.
Ans: Education system and teaching needs to updated as the growth and development of society. The NEP may bring positive change if implemented effectively.
5. Is the modern day teacher a resource specialist? Does he support the students when they need while learning a new skill or piece of information, Is he playing the role of a mentor?
Ans: The students of modern society are not the one who aspire for job. He/She is the one who dreaming of providing jobs for others. Today students are looking and moving towards entrepreneurship. A teacher's role is to find the interest in student and guide and motivate in that specific field.