Kartikeya, high on, 90 ML to release on December 5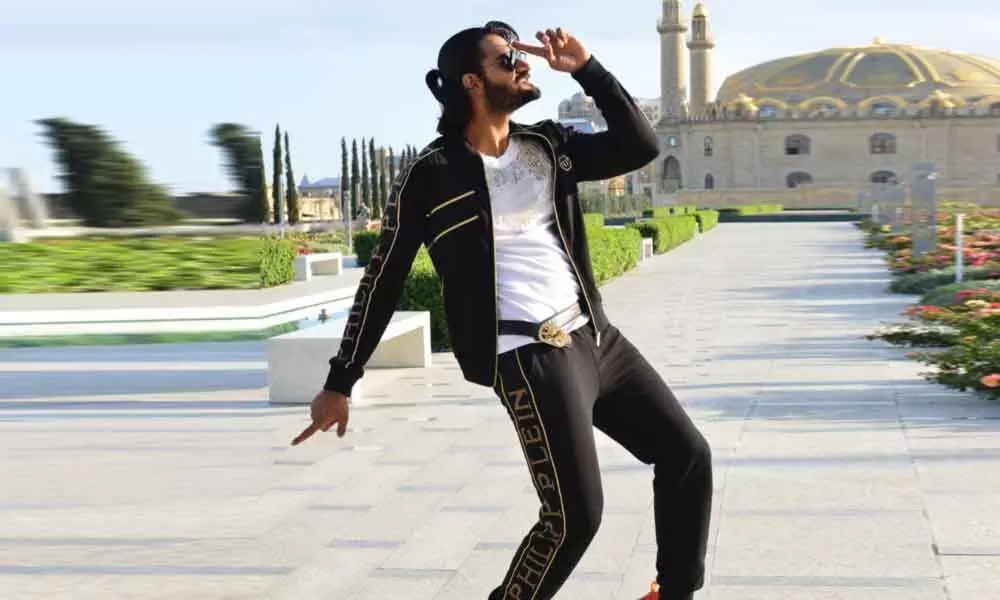 Highlights
Kartikeya Gummakonda in an exclusive interview talks about his upcoming film, and his fitness mantra
Kartikeya Gummakonda, who rose to the echelon of fame with the sensational hit film 'RX 100' will be seen in the upcoming movie '90 ML'. The comedy-entertainer is directed by debutant Shekhar Reddy Erra. '90 ML' also stars newbie Neha Solanki and is bankrolled by Ashok Reddy Gummakonda. The film is slated to release on December 5.

Kartikeya made his debut in the tinsel town with 'Prematho Mee Karthik' in 2017 was recently seen in a negative role in Nani-starrer 'Gang Leader'.
"The thing which attracted me to this story is the different characterisation. Although the title is '90 ML' the protagonist is not an alcoholic. He needs alcohol…it is medicine for him. There is a dialogue in the film which goes 'Mandu kondarki vyasanam, kondariki sarada…kani naku avasram'. From birth, he suffers from a peculiar disease, where he needs alcohol three times a day and the dosage is 90 ML. His mother gives him alcohol as a tonic from his childhood… If he does not have 90 ML in morning, afternoon and at night then he will not survive. Because of this, he faces random situations, right from school to college and it is shown in a very entertaining way. As I said earlier this peculiar characterisation attracted me the most to the script," Kartikeya shares.
He informs that from his childhood this kind of unusual character made him incline towards acting. "In my childhood, I enjoyed these kinds of movies and I have adored our actors who do comedy. So, I took inspiration from the senior actors in the industry for this role and saw to it that I did not copy them. I always wanted to do a role like this. However, I chose to wait and did a couple of movies before trying my hand at this kind of role. After 2-3 movies it gave me the confidence to experiment in this genre. It is a first-of-kind movie and is very hilarious and I thought it is a perfect movie for me."
About preparing for this role he says: "Director and I discussed at length about the role. And we made sure that it does not look like overacting. We have done a lot of careful work. I had to consume cold drinks like Thums Up, Sprite, etc mixed with water to make it look like I am drinking alcohol on the screen. As I had to do this many times I even suffered from a sore throat. At last, I started using tea decoction… and made sure that someone got it and I waited till it got cold and shot with it. And from then in drinking scenes, I switched from cold drinks to decoction. All these efforts were to get the shot right. As I am calorie-conscious, I stay away from aerated drinks, however, for the role I had to drink, and it was a tad bit difficult for me to drink so much of cold drink (laughs)."
On chemistry, with Neha Solanki, he says, "We share good chemistry in the film as it has intense romance. The girl's name in the films is Suvasana and it means pleasant smell. She is from the anti-alcoholic family and they stay away from people who drink. To manage her, the family and other things with his condition, bring out the chemistry well and they make a cute couple."
Kartikeya flaunts a chiselled body and about his fitness mantra, he says: "When I am not shooting, I hit the gym for 2 hours. If I do not get time I make sure that I work out at least for 20 mins. And for me more than the exercise it is the food. So, I am ever conscious of what I am eating."
Subscribed Failed...
Subscribed Successfully...