Manna from the muses - Remembering Manna Dey
Highlights
Mohammed Rafi once commented that though people listen to his songs, he himself listens to Manna Dey's Songs
Born on May 1, 1919, Prabodh Chandra Dey fondly known by his stage name Manna is considered one of the most celebrated and versatile singers in the history of the Hindi film industry. Dey having varied interests in his youth showed a particular fondness for wrestling and boxing apart from music.
He originally received his musical training under his uncle, the late Krishna Chandra Dey, and later under Ustad Dabir Khan. He began to show his abilities while in college where he frequently participated in music competitions. As his schooling progressed, he was in a quandary about his options for the future and spent a while trying to decide between becoming an advocate and chancing his luck in the film industry.
1942 was an imperative time for Dey's career. It was in this year that he joined his uncle KC Dey in Bombay, to act as assistant music director for HP Das. His first shot at playback singing was a duet 'Jago aayee usha ponchi boley jago' with Suraiya in the 1943 film 'Tamanna', which proved to be a great hit. The entire nation loved this song and Manna Dey became a household name.
He later worked under the late SD Burman as an assistant and it was during this tenure that he sang 'Upar gagan vishal' for the film 'Mashaal' (1950). In the year 1952, he lent his voice for the film 'Amar Bhupali', which was being produced in two languages simultaneously. He sang in both Bengali and Marathi and established himself as the top-notch Bengali playback singer.
By this point in his career, he had demonstrated his calibre as one of the best playback singers in the film industry. There was a time when Manna Dey gave Raj Kapoor hits at every turn. 'Pyaar hua ikraar hua' from 'Shree 420' (1955), 'Yeh raat bheegi bheegi' and 'Aaja sanam' from 'Chori Chori' (1956) are, to this day considered some of Bollywood's most romantic songs.
A classical based song 'Laaga chunari mein daag' from the film 'Dil Hi Toh Hai' (1963) featuring Raj Kapoor became Dey's identity. Years later, 'Laaga chunari mein daag' was released in a female version for a movie named after the said hook phrase starring Rani Mukerji. Some of Manna Dey's most famous numbers are 'Ae meri zohra jabeen' from 'Waqt' (1965), 'Yaari hai imaan' from 'Zanjeer' (1973), 'Na chahoon sona chandi' from 'Bobby' (1973), 'Zindagi kaisi hai paheli' from 'Anand' (1971), among many more.
Manna Dey teamed up with the great Pandit Bhimsen Joshi and belted out a legendary song known as 'Ketaki gulab juhi' from the film 'Basant Bahar' (1956). This was an experimental 'jugalbandi' composed by Shankar-Jaikishan. In an interview in his later years, Dey confessed that he was particularly hesitant about this endeavour.
In a documentary that was made on him, Dey once stated, "I have sung popular film songs all my life. I could never compare to someone as great as Pandit Bhimsen Joshi, much less defeat him in the process. For a while I refused the offer and tried my best to avoid confrontation. One day, Pandit ji sat me down and persuaded me to sing alongside him. He encouraged me through all of it while I struggled to match his expertise on classical music."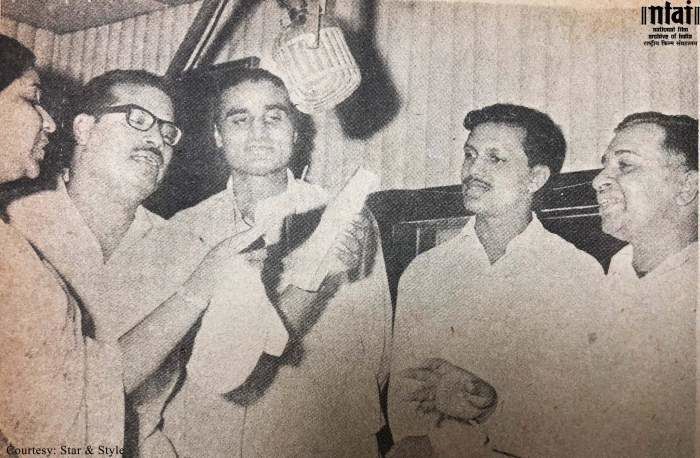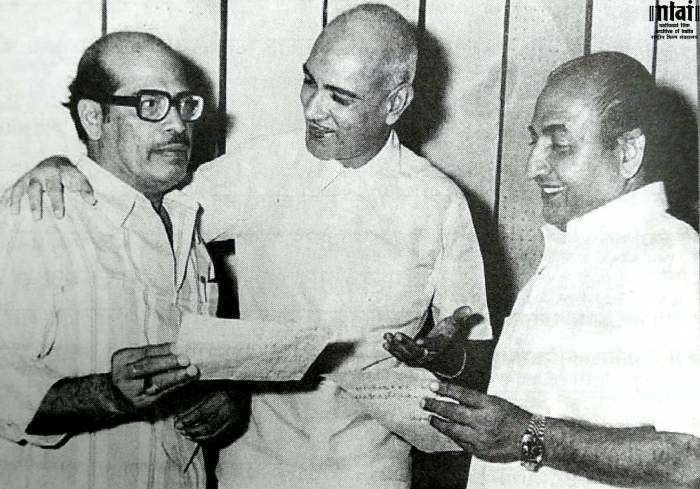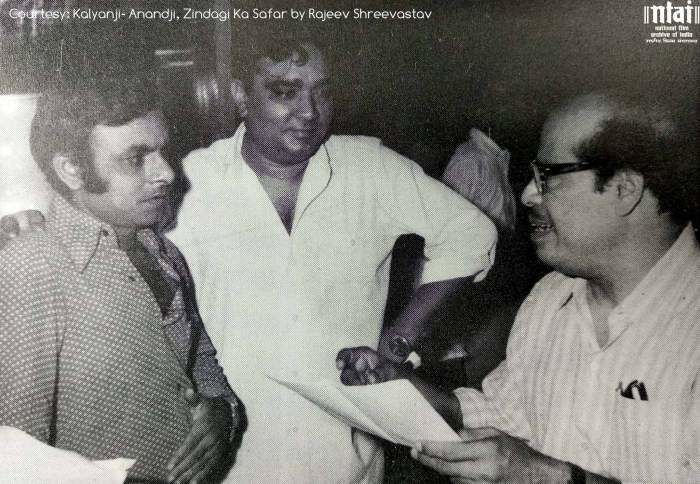 Dey paired with Kishore Kumar on a few super hits like 'Yeh dosti hum nahin' from 'Sholay' (1975), which is considered a cult classic. In 1968, RD Burman first brought Manna Dey and Kishore Kumar together for 'Ek chatur naar' in 'Padosan'. Reportedly the song was partly improvised by Kishore Kumar at the time of recording and Manna Dey determined to show Kishore Kumar how he would sing the duet better since Kishore had not been trained classically, got into the mood of the song and immortalised 'Ek chatur naar'.
There are but a few that can achieve the kind of versatility that Dey had over the span of his vocation. He could sing the great hits of legends like Kishore Kumar, Mohammed Rafi, and Mukesh without a hitch. However, no one could recreate his distinct style of singing. The great Mohammed Rafi once commented that though people listen to his songs, he himself listens only to Dey's songs. This was perhaps one of the best accolades a singer could receive from another talented singer.
Many awards have been bestowed upon Manna Dey in his lifetime. He was awarded the 'Padma Shree' in 1971. In 2003, he was awarded the Alauddin Khan Award by the Government of Bengal and was awarded the Padma Bhushan in 2005. Dey passed away due to a cardiac arrest at the age of 94 on October 24, 2013 but continues to live eternally in all our hearts.
Subscribed Failed...
Subscribed Successfully...