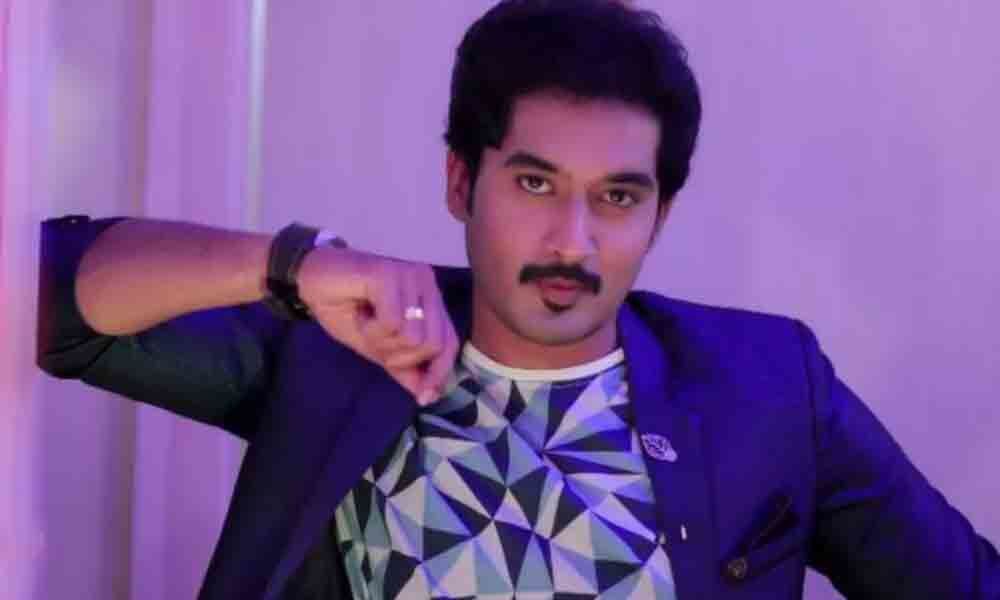 Highlights
TV actor Nirupam Paritala tasted immense success with his debut serial 'Chandramukhi' and continued his hot streak with popular TV soap 'Karthika...
TV actor Nirupam Paritala tasted immense success with his debut serial 'Chandramukhi' and continued his hot streak with popular TV soap 'Karthika Deepam'. Nirupam, the son of renowned writer-actor Ohmkar Paritala, is now donning the role of Pranay, a businessman, in Zee Telugu's 'Prema'.

The most-sought-after TV actor, Nirupam informs that he always wanted to become an actor. "My father was in this field. He was a writer and actor. Watching him work while growing up ignited the passion for acting in me. Sadly, he passed away in 2007 and after his demise a few of his close friends approached me for my debut serial 'Chandramukhi' on ETV, which was a huge success," he says.
"My dad was my major asset, after he passed away it was all empty for me. I did not have any contacts as till then I was sure that he would look after all my works. Once I lost him, I was left with nothing and I had to start everything from the scratch. I used to get inspired the way he would write scripts and aspired to write like him. Today, the fact that I can write a few scenes in the serials is just because of him," he adds. About his character in the serial 'Prema', Nirupam says, "It is a dual-shaded role. I play the character of Pranay, who is naughty and keeps on troubling the heroine of the serial. Later, he falls in love with her and they get married."
From 'Chandramukhi' to 'Prema' how does Nirupam experiment with roles? "All my roles are classy and rich-boy-kind. Each of them is different starting from Chandramukhi, which had action in it, that is something different than usual and it also had cinematic flavour. In 'Karthika Deepam' it is a typical doctor's role and in 'Prema', I play a role of a businessman. So, every role has its variation."
"I enjoy all my roles. But it has to be challenging… like something that is not regular. This certainly challenges an actor too."
Being a son of a prominent name in the industry made Nirupam close to the field, however, it was not a cakewalk for him to become an actor. "As you know that since my childhood, I always wanted to become an actor, but my parents knew the ups and downs in the industry, and they did not want me to step into this field and have regular life and job. They asked me to complete my engineering and MBA. I did that as they knew the importance of education and they wanted me to complete it. After doing that I pursued my first passion—acting."
"When I faced the camera for the first time, I did not have the fear of the camera, as I always wanted to be an actor. In school and college, I used to take part in extra-curricular activities and hence I did not find it difficult to face the camera. Acting is a continuous learning process, when I see my first project, I feel like I could have done better," Nirupam shares.
The actor informs that he likes to lead a simple life. "My lifestyle in real life is very simple. The only thing is that we cannot move around like normal people. When I feel spending some private time along with my family, some people come and ask for a picture or an autograph. Sometimes it becomes quite a difficult thing to handle."
Nirupam, who is married to actress Manjula and is blessed with a son, says that he has recently launched a production house and is currently busy in that venture. And shortly he has plans to enter into web series. "The future belongs to web series and we have a risk factor in the movies where a huge budget is involved. However, it slashes down to half when it comes to digital entertainment. And in the current internet age, people are preferring web series more and the demand will further go up."
Subscribed Failed...
Subscribed Successfully...