CWRU to offer MS in Core and Data Science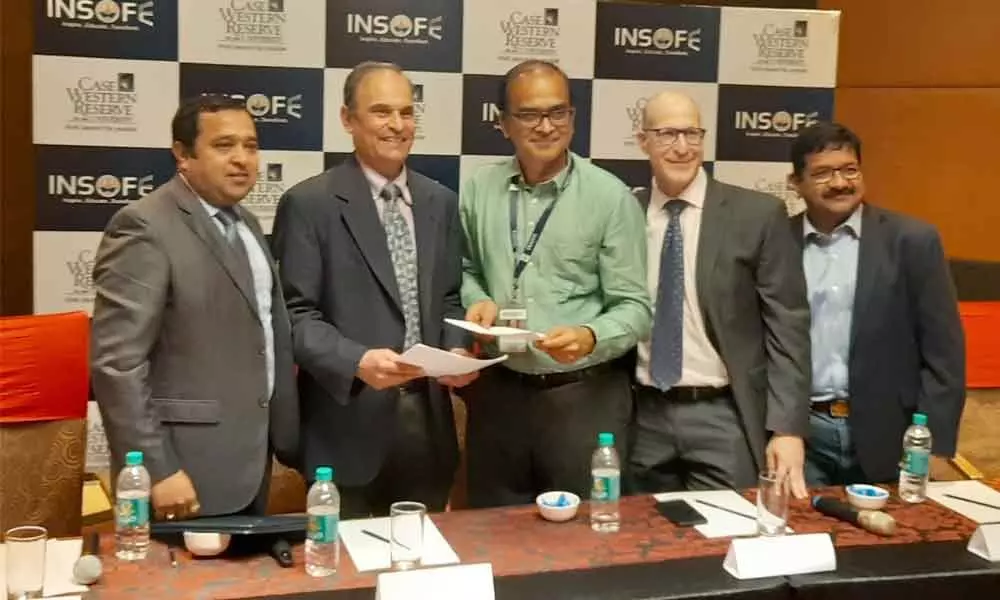 Highlights
"This master's programme will give a unique opportunity to the youth from India to excel in global marketplace by having unparallel education in Data Science and improve employment opportunities for the youth and position India as a top destination for such talent"
Hyderabad: Departments of Biomedical Engineering, Mechanical Engineering and Civil Engineering from Case Western Reserve University (CWRU), School of Engineering joined hands with International School of Engineering (INSOFE) to offer masters degrees with dual specialisations (Core and Data Science/AI) The programme starts with 15 credits of Data Science education at INSOFE.
Once these credits are completed, the remaining credits of course work will be delivered at Case Western Reserve University in Cleveland.
Major benefits of the programme
Upon successful completion, the student gets a fully accredited master's degree by the Case Western Reserve University, Cleveland OH and hence will be able to benefit from 3 years of OPT (Subject to approval by USCIS).
♦ The programmes are designed such that any engineering student can choose any discipline provided they have the right mathematical background.
♦ The students once selected through the interview process become eligible for GRE/TOEFL waiver and $15,000 tuition fee waiver
Speaking on the occasion Dr Venkataraman Ragu Balakrishnan, Dean of the Case School of Engineering said "The Case School of Engineering at Case Western Reserve University recognises the importance of Data Science's role in the industry and across the engineering disciplines.
Our dual specialisation master's degree programmes provide a rigorous curriculum based in data sciences and designed to help our graduates stand out in their field. I offer my sincerest welcome to the new students joining our programmes through our partnership with INSOFE.
Dr Dakshina Murthy V Kolluru, President and Co-Founder, INSOFE said "As practicing Deep Learning has become accessible, organisations are working on complex problems and solving important issues using data science. Hence engineers who understand their domain and data science are the need of the hour.
Dr Sandeep Sharma, Managing Director working in MNC in Hyderabad, said "Data Science and Machine Learning was a specialisation but not anymore, now it is a methodology (a way to solve a problem).
Now clients are expecting that solutions should be ML enabled which has intelligence to take certain level of decisions and autocorrect themselves, this will help firms become the most beneficial AI enabled organisations."
Gaurav Agrawal, Head of Education USA, INSOFE and CEO, Soothsayer Analytics, USA based Data Science & AI consulting company, said "This master's programme will give a unique opportunity to the youth from India to excel in Global marketplace by having unparallel education in Data Science and improve employment opportunities for the youth and position India as a top destination for such talent".