Phenomenal 4,749 job offers made to SRM Students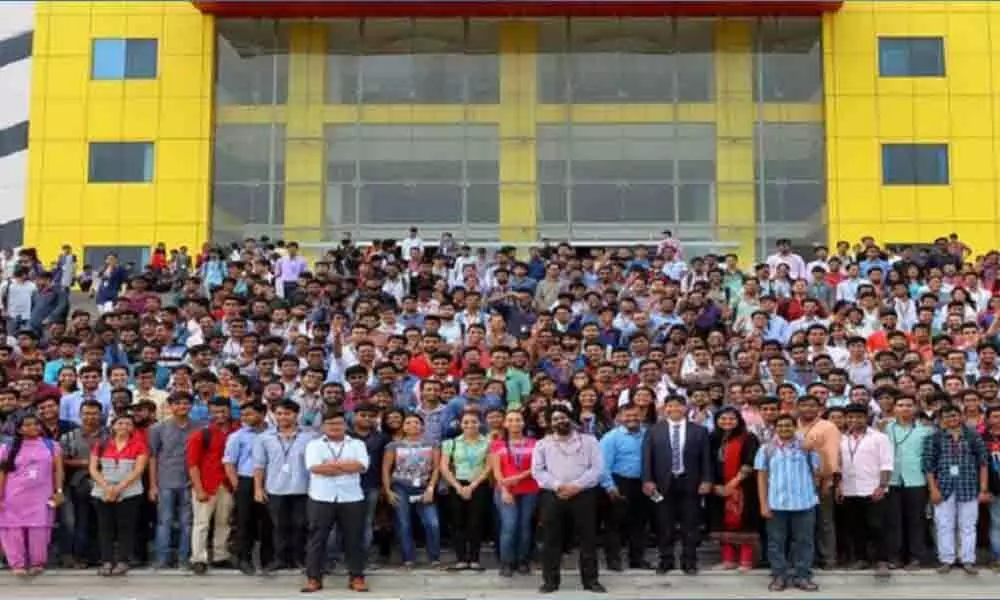 Highlights
All India highest number of offers made in any single campus by big four companies.

Major corporate entities dip into talent pool of the institution.
Kattankulathur: Beating last year's impressive count of 3020 offers from big four IT companies, a phenomenal 4,749 offers have been made to the graduating class of 2020 students of the SRM Institute of Science and Technology this placement season.
At the conclusion of 'Day One' processes, TCS (Ninja) has made 1437 offers, Infosys 1315, CTS (Cognizant Technology Solutions) 1175 and Wipro 822. Apart from this, TCS has made 183 offers under 'Digital Track' (7 lakhs per annum), said Director, Career Centre at SRMIST, Sriram Padmanabhan. This is the highest number of offers made by these four companies in any single campus in the country, he said. Under the 'Day One' arrangement which brings together the four companies within the SRM Campus, all the results are declared on one day, that is the same day.
A carnival atmosphere prevailed during this virtual 'job mela' with interviews conducted in spaces between rows of book racks at the central library at the SRM Campus. The centralised placement process organized at Kattankulathur, brings students from SRM Campuses including Modinagar, Ramapuram and Vadapalani.
More than 120 companies have visited the campus this year since the commencement of the placement season on July 22 and have made close to 6000 offers as on date. Top recruiters this year include Amazon (18 offers of 32 lakhs per annum), Barclays (25 offers of 10 lakhs per annum) and start up Udaan (4 offers of 30 lakhs per annum). Besides organizations like Veritas and Pay Pal have made internship offers whereby selected students would work in the companies during their final semester with a good change of bagging offers. This year, the highest offer made on the campus, was 41.6 lakhs per annum by Microsoft.
Padmanabhan said top companies are drawn to the SRM Campus due to the cosmopolitan character of the students. The beneficiary students are removed from the placement list to make way for other students aspiring for jobs. "We arrange mock interviews and impart advanced computing skills to students as they prepare for the placement season," he said.