Seven students unearth shady side of social media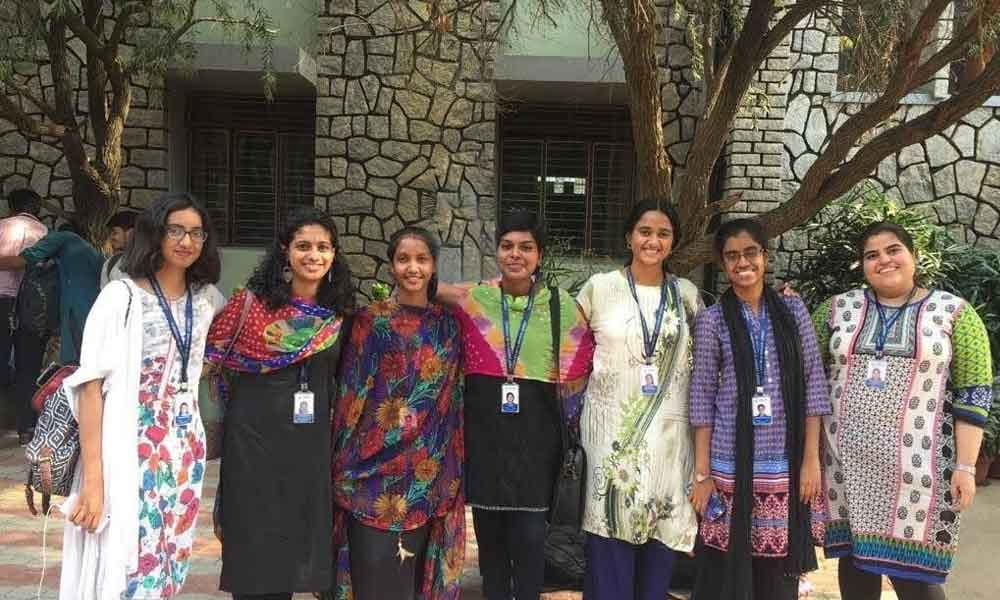 Highlights
'Lean On' aims to generate awareness about the stigma surrounding mental illness
In this age of social media and infinite connections, we have hundreds of friends and followers on social media platforms but how many real friends we have is a big question. People around us may seem perfectly happy, but we do not know what is actually going on in their mind.

This is because most people find it difficult to share their true feelings to friends and family, for the fear of being judged or even rejected. Technology has indeed brought people closer and made it easier for us to communicate all over the world, but this communication is only virtual in nature.
It is quite common to see friends and families together but most of them pre-occupied with their gadgets. The fact is that though we may be together, we may not be aware of the small or major problems that our friends / family members may be going through.
It is quite common that when we undergo stress, anxiety and depression we tend to go in a shell and quite often we choose not to talk to anyone about it.
We tend to avoid people in the fear of being ridiculed, taken advantage of or being branded as abnormal. Children and youth bottle up stress and don't speak of their true feelings even to parents.
A group of seven friends Ananya Sangameshwar, Yuvasri, Arpitha, C Mythri, Kathryn Sam, Fausting Khan, S P Rajathariga, came together to raise awareness about mental health through the short film titled 'Lean On'. It aims to tackle the stigma surrounding mental health and depression.
Speaking to The Young Hans Ananya said, "It is very easy to say that a person is depressed if he/she has socially isolated themselves or has been seen upset for a long time. We hear so much of these issues often these days and end up throwing big words like 'depression' and 'bipolar' in the most common situations.
This misinformation has led to a stigma which creates a barrier for all those who want to seek medical help. They believe that if ever anyone finds out about them visiting a psychologist, counsellor or therapist, they are going to be made fun of or mocked for it. Such feelings restrict a person to be open about their true feelings and might result in worse consequence".
"The pandemic has led to massive transformations in our lives. As we continue to live through the Covid-19 pandemic, we need a movement on mental health more than we have ever needed it in the past. It's normal to feel confused, scared and stressed during a crisis but it's important that we can talk to people who are closed ones. Each may be going through their own troubles, but be not afraid to reach out. Reach out for help and reach out to help." she added
The short film 'Lean on' follows the journey of a girl Amyrah and her struggles of everyday life. Her friends think she is avoiding them until one of them suspects that something could be wrong and reaches out to her.
"Apart from the importance of social support, it also highlights the importance of seeking professional support and therapy. It attempts to normalise seeking support and tackle the stigma associated with the same. It is indeed relevant to the youth, rewriting the way we look at mental health and working towards adopting a more humane and empathetic approach. Watch this warm film that attempts to open up conversations about mental health, conversations that must be had." concludes Ananya.