A festive special exhibition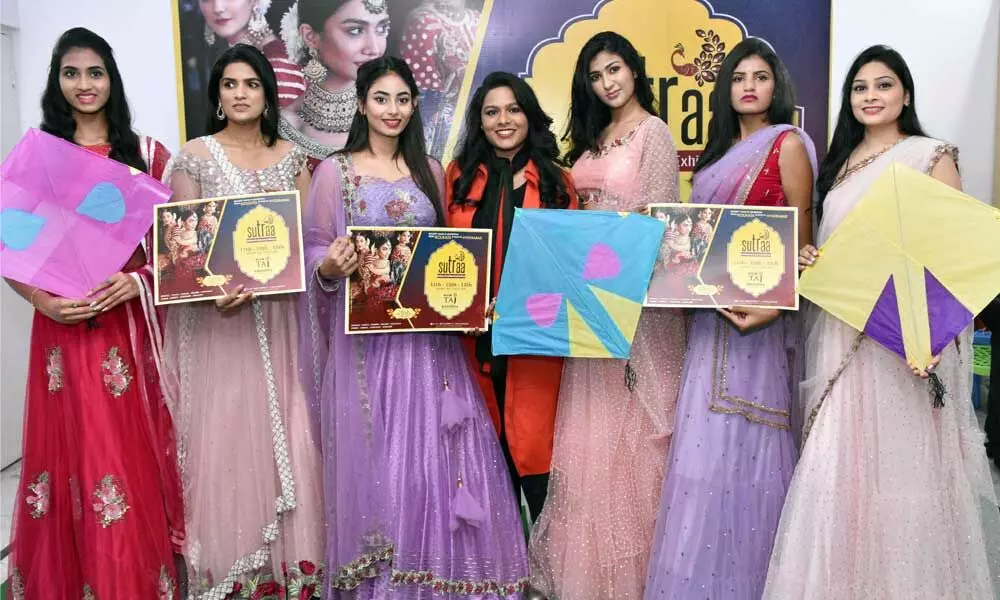 Highlights
Let's initiate the festivities of New Year with some extraordinary festive shopping only at 'SUTRAA', exclusive fashion and designer exhibition 'A Festive Special'– which is all set to be held in Hyderabad just before the festival of Sankranti /Pongal on 11th, 12th and 13th January, 2021 at Hotel Taj Krishna, Banjara Hills
Let's initiate the festivities of New Year with some extraordinary festive shopping only at 'SUTRAA', exclusive fashion and designer exhibition 'A Festive Special'– which is all set to be held in Hyderabad just before the festival of Sankranti /Pongal on 11th, 12th and 13th January, 2021 at Hotel Taj Krishna, Banjara Hills.

The exhibition will be presenting its extraordinary and creative showcase of fashion wear, designer wear, festival special, jewellery, accessories, etc. Curators of Sutraa Monica Madhyan and Umesh Madhyan added, "This exhibition is a most exquisite fashion and designer preview of the Year.
It will feature festive specials like designer wear, fashion wear, wedding wear, bridal wear, jewellery, home décor, special festive décor, designer footwear & more. All Govt. Safety Protocols are being taken care of at the exhibition."