Winter soups that will keep you healthy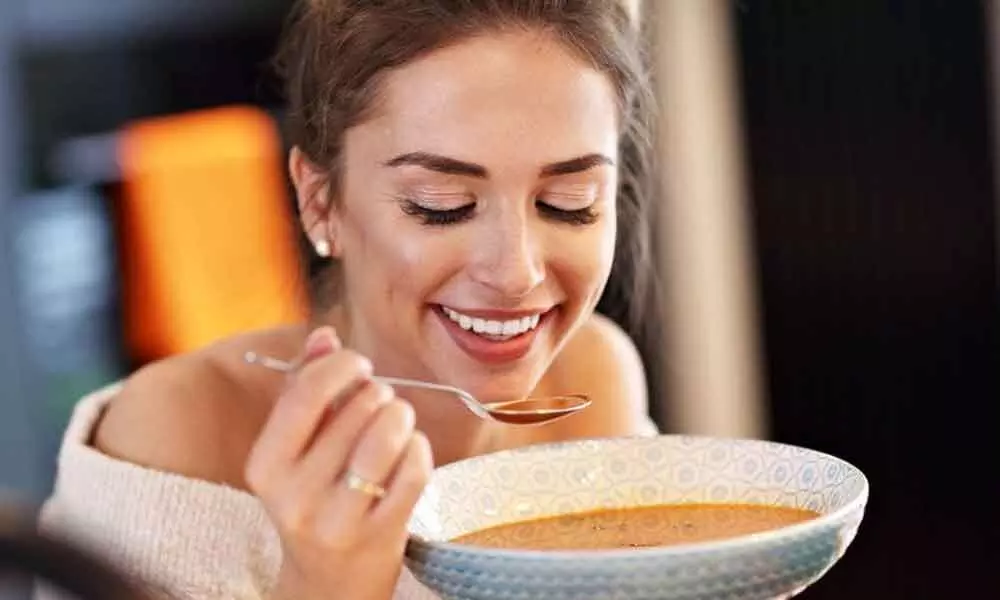 Highlights
Soups are one dish where the innate flavour of vegetables can be savoured
Winter is synonymous with soups. One of my fondest memories is sitting around my uncle's dinner table in Kunoor, surrounded by family, regaled with laughter and a big pot of soup placed right in the middle for us to take numerous helpings. If I close my eyes I can still smell the spices and feel the warmth of my aunt's hearty soup. I won't be travelling there anytime soon but that won't stop me from relishing all the delicious soups this season has to offer.

The best part about soups is that they can be packed with any kind of vegetable. All vegetables can be made into a soup. Soups are one dish where the innate flavour of vegetables can be savoured. The plethora of vitamin and minerals they add to a meal make it a nutritiously dense. Most soup can be blenderized but it is best to eat your soup. i.e. keep your soup chunky with pieces of veggies like we do in a minestrone soup so that you can enjoy the texture.
Soups are predominately known as hearty veggie meals. However, soups can also be a great way to get in your protein. From our very own Mulligatawny to Turkish lentil soup, these have the right amount of protein. On a day the kids want something continental; try a Mexican bean soup and they will be ecstatic.
In today's busy times getting a meal prepared can be quite a task. One- pot meals are the solution to your woes. Soups are hassle free meals that can be balanced in all food groups. Mulligatawny, barley- peas soup, minestrone soup have sufficient amount of grains, protein, good fat and vegetables.
It's not a surprise that soups are our go to when we are under the weather. This comforting anti-oxidant bowl is a great way to get in healing spices and herbs that make recovery faster. A simple tomato rasam with all the Indian spices, a lemon- coriander soup, a ginger- carrot soup, a cinnamon- spiced pumpkin soup or even a pho broth with clove, cinnamon and mint. All these are carriers of healing phytochemicals.
So this festive season, serve up a hearty, healing soup that will nourish your body and warm up your soul.
Barley & pumpkin soup
l ½ cup pearl barley
l ½ cup pumpkin
l 6 cups water
l 1 chopped onion
l 1 tsp cumin
l ¼ tsp turmeric
l ¼ tsp red chilli
l Pinch of asafoetida
l Pinch of sea salt
Tempering
l 1tsp cow's ghee
l ½ tsp pepper corn
l ½ tsp clove
l Coriander and lemon juice for garnish
Method
In a large pot, bring barley, dal and pumpkin to boil in water. Add onion, spices and salt. Cover and simmer over a medium heat for 45 mins. Blenderize the soup. Add a tempering of pepper corns and cloves in cow's ghee and add it on top. Garnish with a sprinkle of coriander leaves and lemon juice.