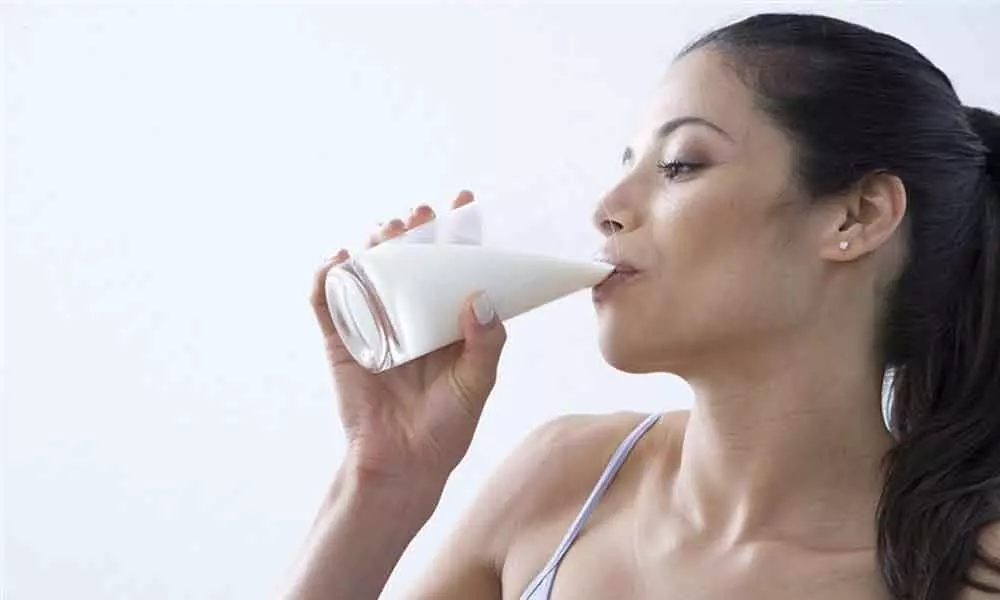 Highlights
Milk is just not just calcium but has other vitamins, minerals, carbohydrates, and essential fats. Most of us don't know that themilk protein also accelerates calcium excretion from the blood through the kidneys
For centuries grandmothers, mothers andaunts have told us that milk is our go to drink. Whether we have just woken up in the morning or not getting sleep at night or are pregnant or just not hungry for an entire meal.
Our answer for anything has been a glass of Milk. While a mother's (human or animal) bodyhas been designed to secrete milk to give to her new born. I had always read that milk is a must for young and old.
Please note that milk is rich in protein so do look at it as a protein source too.Milk is just not just calcium but has other vitamins, minerals, carbohydrates, and essential fats.
Most of us don't know that themilk protein also accelerates calcium excretion from the blood through the kidneys. The by –products of milk like ghee, butter, yogurt, paneer, buttermilk, and cheese, when mixed with grains, vegetables, forms the basis for many wonderful nutritious preparations, that both delight the palate and provide the mainstay for an all-round balanced diet.
Like roti vegetable and a raita.Iron rich foods like beetroot and spinach when combined with dairy the iron absorption halves. So, not palak paneer but paneer in onion tomato gravy.
So obviously, milk is beneficial to us. Right?
There are two answers to this.
Firstly, I spent almost eight years of my life being vegan - giving up all animal products including dairy. I observed, although this switch enabled me to shed unwanted weight, improvecholesterol levels, prevent inflammation and boost immunity I was feeling weak and got a Vitamin B12 deficiency.
Curious, I went on a quest to search for the second answer.
I got more clarity after a meeting with Ghanshyamji Vyas, Member of General Council, and National Livestock Mission (Ministry of Agriculture and Farmers Welfare).His extensive knowledge and experience in breeding DesiGir Humped Back Cows has won him accolades around the world.
He affirms that cow's milk from the GirCows is truly a super food for health.He most willingly shared this knowledge and it gave me a lot of precision on Milk.Indian cows originally produced only A2 beta-casein milk its composition being similar to breast milk and goats' milk.
This is a nutrient dense milk that is easy to digest and has zero side effects. No wonder Indian mothers swore by this A2 milkthat has no allergic reactions for all as compared with milk from exotic varieties like Holstein cows which produce A1 beta-casein protein milk introduced to India by the British.
Often people mix flavours to milk, I would recommend to flavour it with organic turmeric and A2 cows ghee, saffron, ginger-mint, or the good ol' Indian Masala Tea Powderfurther boosting immunity. So remember all women add milk but the go to milk has to be A2 Cow's Milk.So Made in India milk. Godesi all the way.
Interested in blogging for thehansindia.com? We will be happy to have you on board as a blogger.