Here's How you could catch COVID-19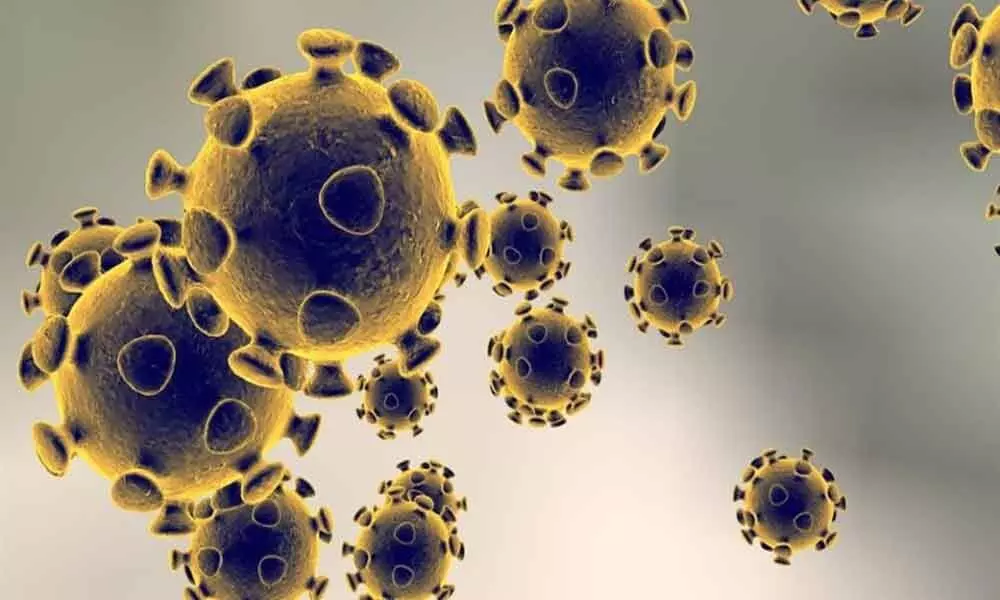 Highlights
Newly identified SARS-CoV-2 coronavirus spreads all over the globe.
Newly identified SARS-CoV-2 coronavirus spreads all over the globe. Here's what you need to know about the virus, dubbed COVID-19, and the illness it causes.
Tuesday News March 3 :
The global mortality rate for COVID-19 is 3.4 per cent, World Health Organization officials said during a media briefing on Tuesday. A virus causes more serious illness than flu but does not spread as quickly, the director-general said.
The Olympic Games, scheduled to take place in Tokyo this summer, are likely to continue as expected, but there is a possibility that the coronavirus outbreak could be delayed until later this year.
▪︎The state of Washington confirmed three more coronavirus deaths Tuesday.
▪︎The FDA announces the availability of 1 million coronavirus tests by the end of the week.
▪︎At the moment, there are at least 128 confirmed cases in the U.S., 31 of them in the state of Washington with the first reported deaths (9).
▪︎94,250 confirmed cases of coronavirus worldwide, with more cases popping up outside China than inside.
▪︎ The Post reported that sub-Saharan Africa reported the first case of COVID-19 in a man in his 30s.
▪︎Cases of coronavirus in South Korea have risen to 5,621, where about 60 percent of cases are somehow connected to secret religious group members.
▪︎THE U.K. The BBC announced that it had revealed the first local transmission of COVID-19 in a man from Surrey, England who had not recently traveled abroad.
The state of Washington logs 3 more coronavirus deaths.
The state of Washington announced on this Tuesday (March 3) three more coronavirus deaths, according to The Washington Post. The three deaths were in King County.
One of these deaths occurred last week, on Feb. 26, but only recently doctors learned that the patient's samples tested positive for the virus, sources suggest. The patient was being treated at the Harborview Medical Center in Seattle, and was a resident of the Kirkland Life Care Center long-term care facility where authorities believe coronavirus outbreaks are occurring. According to sources, five deaths have been related to the facility so far.
Diagnostic tests
Since botching its initial attempt at a COVID-19 diagnostic test, and taking weeks to create a replacement, the government has enlisted the aid of private companies and academic institutions to increase the nation's testing capability, sources reported. The patient was treated at the Harborview Medical Center in Seattle and was a resident of the Kirkland Life Care Center long-term care facility where officials believe coronavirus outbreaks are occurring. According to reports, five deaths have been linked to the facility so far.
According to scientists, the CDC tests use a PCR-based technique to classify bits of viral DNA in swabbed samples from the nose and throat of a patient. Many of the other developmental experiments adopt the same method, but some laboratories plan to use the CRISPR gene editing technique to show the target genes with fluorescent tags, The Scientist reported. Other groups are working to separate antibodies from infected people so that blood tests for the virus can develop.
Why coronavirus is so high in South Korea?
The outbreak in South Korea seems to have started in Daegu, where a 61-year-old woman spread the virus to at least 37 people, at the Shincheonji Church of Jesus the Temple of the Tabernacle of Testimony. The woman (called Patient 31 by Korea's Centers for Disease Control and Prevention) developed a fever on Feb 10, deemed a "superspreader" for the abnormally high number of people she infected and attended four church services before being diagnosed with COVID-19.
Atleast 60 per cent of South Korea's 5,186 confirmed cases are currently linked in some way to members of this hidden religious sect, the source said. South Korea has seen at least 28 deaths from the virus.
The government is accusing the founder of religious sect Lee Man-hee, 88, of thwarting their efforts to contain the virus, the Times reported. He has been accused by the government of not sharing the full list of members of the sect so they could be tested. Monday. Lee apologized to the South Korean people saying that he was sorry that so many of the cases were tied to his church, the source reported.
Cases of coronavirus out of mainland China
The outbreak of the novel coronavirus causing COVID-19 in mainland China is slowing down, while it is catching up elsewhere It has reached every continent except Antarctica. Outside mainland China, 233 deaths have been linked to the virus: in the U.S., Italy, Taiwan, Thailand, Australia, the Philippines, Japan, South Korea, Hong Kong, Iran, France, Iraq, San Marino, Spain.
Here's a look at the number of cases in hotspots outside mainland China, according to a Johns Hopkins dashboard:
South Korea: 5,621
Italy: 2,502
Iran: 2,922
Others: 706
Japan: 304
Germany: 244
Spain: 193
Singapore: 110
France: 212
Hong Kong: 102
U.S.: 128
How do you equate coronavirus to SARS and MERS?
As of March, COVID-19 was associated with more than 3,000 fatalities, far exceeding fatalities from SARS, which killed 774 people worldwide. But Both MERS and SARS have been known to cause serious symptoms in humans. As it has caused severe symptoms and death in some patients while causing only mild illness in others, according to the CDC, it is unclear how the new coronavirus will compare in severity. All three of the coronaviruses can be transmitted between humans through close contact.
According to NPR, MERS, which was transmitted by touching infected camels or eating their meat or milk, was first recorded in Saudi Arabia in 2012 and was mostly found in the Arab peninsula. SARS was first reported in southern China in 2002 (no new cases have been recorded since 2004) and is suspected to have spread from bats infecting the civets. The new coronavirus was likely transmitted from an infected animal being treated or eaten in Wuhan. The virus killed around 1 in 10 people who had been diagnosed during the SARS outbreak. COVID-19's death rate is estimated to be just over 2%.
the initial cases found as "skew to the extreme" at the beginning of an epidemic, which may make the mortality rate appear higher than it is, Alex Azar, U.S. secretary. Health and Homeland Security (HHS), said Tuesday (Jan. 28) during a news briefing. As more mild cases are found the mortality rate may decrease, Azar said.
Most of the patients who died from the infection are now above 60 years old and have had pre-existing conditions.
What do I need to know about the coronavirus?  
Tips from Upasana Konidela: Preventive measures
How to self-isolate: What you need to know
Can we Kiss or Handshake?: Europeans are in dilemma
Ways to prevent catching it: How to wash your hands
Subscribed Failed...
Subscribed Successfully...