Keep it classy, light and feminine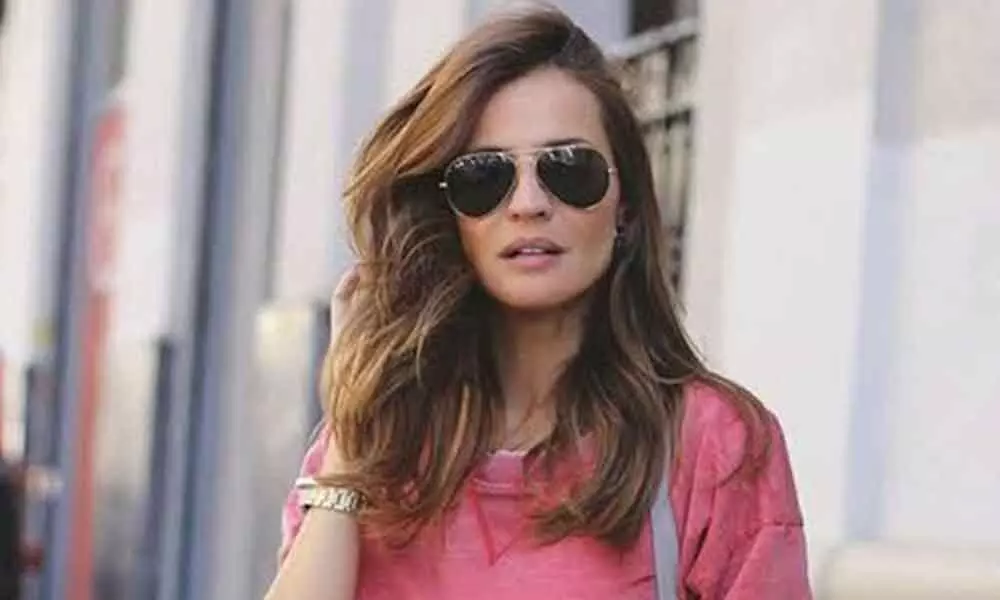 Highlights
Personal style is something that each of us has; we just have to identify it, understand it, and then live it
Personal style is something that each of us has; we just have to identify it, understand it, and then live it. It projects your mood, personality and you as a whole, reflecting your interests, lifestyle, inspirations, and your past.
When you find your personal style you know you look great and feel confident when you leave your home.
Whether you prefer bohemian, street, high fashion, minimal or classic, you can make your style look classy when the occasion calls for it. Typically, classic and minimalist styles will look classy all the time.
Classic and minimalist styles usually learn towards neutral color palettes, shapes, fabrics which make it easier to put together classy outfits. But don't think just because you prefer bohemian or street style that dressing classy is out of the question.
Wear items that are classic fabrics
Classic, timeless clothing made of materials that will last well into the next decade is what you should be looking to add to your essential wardrobe. Think cotton, wool, linen, and silk. These four basic fabrics will stand the test of time if cared for properly.
Cleaned and pressed, items made of these fabrics tend to give off a classy vibe all on their own. These fabrics also have variations that allow you to expand on your wardrobe. Denim is one example of a cotton fabric that cuts across all style lines, from street to boho to minimalist.
If in doubt wear solid neutrals
Bold patterns and prints can definitely work in a sophisticated and classy look, but you may not be comfortable with such patterns if you are just beginning on your classy style journal. Neutrals are your friend in this case. Solids are plentiful in the stores, easily combined, and help to stretch your wardrobe.
Typical neutrals are white/beige/cream, navy blue, black, and gray. Now, don't think you have to dress head-to-toe in black. Monochromatic allow you to vary a color but remain classy.
Fit is the key
Classy and sophisticated clothing is typically tailored and form-fitting. Skirts should hit just above or below the knee, as should your classy dresses. Classic trousers are straight, slightly wide, faintly bootcut, or menswear-inspired and should be ½-inch off the floor in the back.
Wide-leg pants and skinny pants in classic fabrics are also acceptable, as are ankle pants. Blazers, blouses, and sweaters should follow the curve of your waist. Not everything you wear has to be perfectly tailored and form-fitting.
You can mix in unstructured pieces for a more relaxed vibe. Pair a blue-striped t-shirt with chinos and a denim jacket or a flowy maxi skirt with a crisp white button-down shirt.
Never overexpose
Necklines are typically collared, boat neck, crew neck or V-neck. For some variety, you can also try square, cowl, and scoop necks. For more formal occasions, asymmetrical, sweetheart and halter necklines work as well. Regardless, keep your cleavage and your belly button covered. Additionally, armholes on blouses and dresses should not reveal your bra.
Style your hair
Make sure you style your hair. If you're wondering how to dress classy and give the appearance of sophistication make sure you spend a little bit of time styling your hair.
If you're short on time in the mornings or don't like styling your hair opt for an easy haircut or a haircut that you can quickly put up. Find a hairstyle that is easy for you to style every day and one that you love as well!
Makeup makes a difference
You've made it to the last point on how to dress classy. Eyes, checks, and lip should be what you focus on if you only have 5 minutes.
Put on some mascara to open up your eyes, add some blush to bring some life and dimension to a face, and wear a bold lip to add a pop of color. These three things are subtle but make a huge difference to the completeness of your classy look.