MyVoice is to lift up the voices and experiences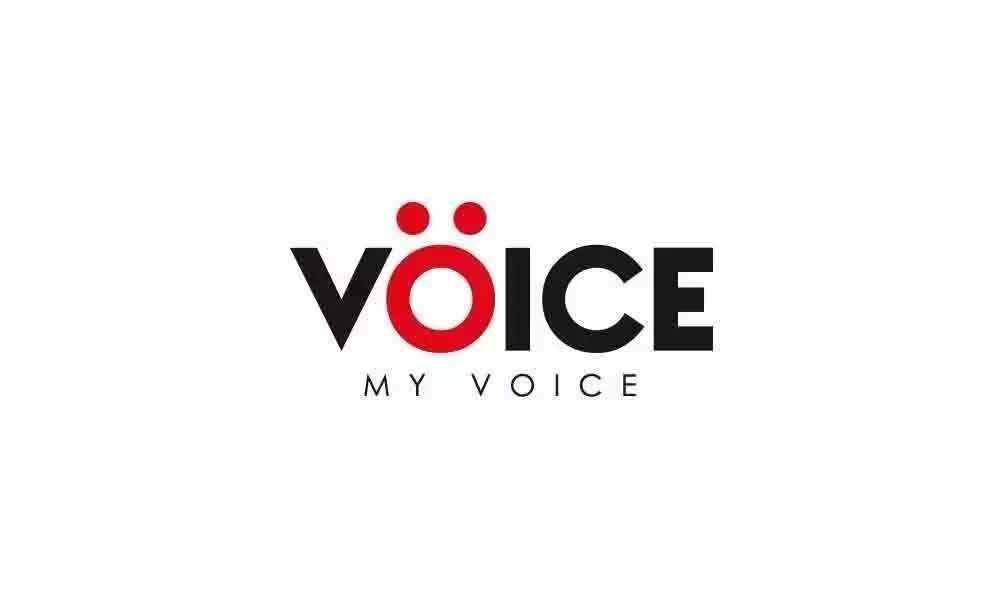 Highlights
MyVoice is to lift up the voices and experiences
Baala Sanjeevani, a welcome step
Implementation of the Baala Sanjeevani pilot project as a subplan in tribal areas by Andhra Pradesh Chief Minister Y S Jagan Mohan Reddy is quite appreciable to improve the health and eradicate the malnutrition of pregnant women and young children (Baala Sanjeevani project in tribal areas from Dec, THI, Oct 24).
Providing nutritional food makes them to enhance immune power to defend against the illness and live longer and healthier. This project will sure upgrade Andhra Pradesh into 'Healthy Andhra Pradesh' and help it make a 'fit India'. Kudos to the Chief Minister!
Danturthi Lakshmi Srilekha, GIET School of Pharmacy, Rajamahendravaram
Global recession is deepening
While talking about the economic slowdown, three things are to be taken into account. One, the economy never emerged from the 2012-13 slowdown; good luck and fiscal-financial props sustained consumption in the post-2014 period.
Two, policy-induced distortions combined with banking sector neglect to build up further financial vulnerabilities, defuse policy tools and foreclose options. Three, the lapses and errors prevented creation of an alternate virtuous cycle, for example, exploitation of windfall oil revenues to recapitalise banks earlier in 2015-16, restore their health and lending, restrain off-budget borrowing expansion to open space and ease interest rates for private investments.
Finally, the most serious consequence is the severity of the current demand collapse — this is characterised by significant falls in both investment and consumption. By comparison, the 2012-13 demand slowdown was limited to investment. It's evident it was a matter of time before the build-up matured. What now? The focus has to be on what can be done to reverse the deterioration and how soon.
What policy options do the authorities have? Unfortunately, there are no drivers. Fiscal space is exhausted, ruling out countercyclical expansion. Monetary policy has turned ineffective: the policy rate cuts pass-through to banks is limited, restricted to new borrowers in some segments.
Credit demand has weakened — it is shocking that 110 basis point easing in one year to August 2019 elicited no response from consumer demand, which instead decelerates and raises questions about fundamental reorientation in spending-saving behaviours. The global downturn is deepening.
Navya Rani Goggala, Hyderabad
Respect the critics
The identity of a democratic country is its people. And to keep democracy alive and kicking, the actions of the government should have fans and also some critics. Critics have an important role to play and any government suppressing their voices is not abiding by the democratic values.
Critics only evaluate government schemes in their own ways. The facts related to the schemes are passed on to the people with the help of media. Recently, former RBI Governor Raghuram Rajan, while answering a question about the direction of the Indian economy at the Town Hall held at Kings College, London, said that by eliciting criticism you would get feedback on your work.
If you do not get the correct feedback, you cannot rectify your mistake at the right time. This statement of Rajan, who served such a big post in the country, is indeed true in many ways. The government should listen to the critics and also value their suggestions.
Vijay Mahajan Premi, Hyderabad
Veerabrahmendra Swami is not Sudra
A writer, in her book on Pothuluri Veera Brahmendra Swami, stated that Veera Brahmendra Swami belonged to Sudra community. He actually belongs to Viswabrahmana, which is a part of Brahmins. Brahmin community is divided into Poursheya Brahmins and Arsheya Brahmins.
Poursheya Brahmins are called by different names – Viswabrahmins, Shilpabrahmins, Radhakara Brahmins, Deva Brahmins etc. Viswabrahmins are popularly called as Deva Brahmins in Kruthayuga, Threthayuga and Dwaparayuga.
The Viswabrahmins' professions include priest (Paurohityam), construction of temples, idols of gods, goldsmiths, blacksmith and metal works. Viswabrahmins taught the culture to the people and promoted the right culture in the world.
As per Rigveda, Viswabrahmin belongs to Srusti Kartha Viswakarma who created the universe and five Gods (Brahmha, Vishnu, Maheswara, Indra and Surya) and others.
Slokas in Vedas and Sasthras clearly state that Viswabrahmins are Brahmins by birth and the children borne to Brahmins can become Brahmin only after acquiring Vedic knowledge after studying Vedas. Jagadguru Aadi Shankaracharya also belongs to Viswabrahmin community.
He himself stated in slokas that he is a Brahmin of Viswabrahmin community. He is the guru to Brahmins. As such, Viswabrahmins belong to the primary branch of Brahmins. They are not Sudras. The writer must acquire sufficient knowledge and understand the implications of the mistake and then carefully write the book.
All the people in the society must understand that Viswabrahmins are Brahmins of higher strata and have the rights to perform all Vedic activities apart from their jobs of promoting culture in the universe.
C Sambasiva Rao, Hyderabad
Subscribed Failed...
Subscribed Successfully...