MyVoice: Views of our readers 24h May 2020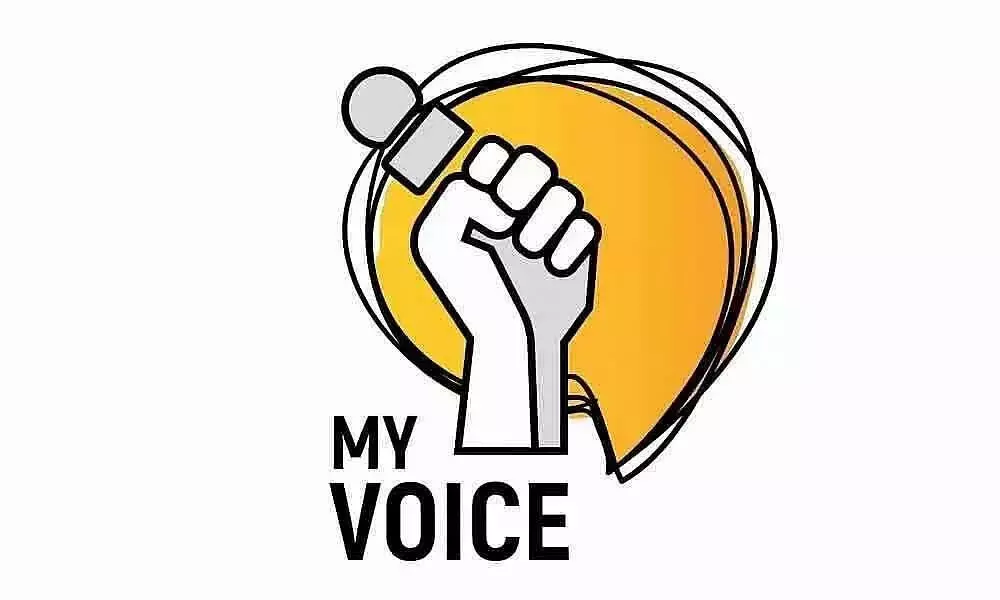 Highlights
A great time for boozers Interestingly, there are many offshoots being sprouted from the Covid-19 pandemic fight and the latest one being the home del...
A great time for boozers
Interestingly, there are many offshoots being sprouted from the Covid-19 pandemic fight and the latest one being the home delivery of alcohol. Leading food ordering and delivery platforms Swiggy and Zomato on Thursday said they have started home delivery of alcohol in Ranchi and plan to expand it to other cities. This facility is being implemented by various state governments under the excuse of Covid-19 pandemic. So, alcohol distribution comes in an easy way even in the most difficult situation. Boozers have nothing to lose heart, but for them cheerful days are ahead. It may be recalled that with the lockdown declared by the government in connection with the Covid-19, the beverage's outlets had been closed and boozers were under the intoxication of despair and for some binge boozers the decision to shutdown of beverages outlets was suicidal and thus many took refuge in suicide. Yes, heavy drinking leads to a chronic state wherein a drunkard feels withdrawal shakes when alcohol decreases in the blood level.
When one regular drunkard abstains from alcohol, he develops some general effects like hangover, blackouts, memory problems, blood alcohol concentration etc. Regular consumption of alcohol makes a person addictive to alcohol and this is the main problem of alcohol consumption. Average quantity of alcohol taken into the body of a person makes his critical thinking muddled and from this comes up a blind courage that prompts him to commit any heinous act. That is why criminals consume alcohol or drugs to perpetrate crimes. So, alcohol aids and abets crimes, and the government wants alcohol to stay in the society means government helps crimes to increase in the society. During the last two months when liquor outlets remained shut down, nothing happened except some drunkards committed suicide in the country following the non-availability of alcohol and even crimes were reduced considerably. Even if alcohol is allowed as medicine for people, how many would use it as medicine? As stated earlier, prolonged consumption of alcohol will make a person sick and addictive and daily consumption cannot be advised at all. Home delivery of alcohol will bring more people to alcohol consumption than the existing practice of purchasing directly from the outlets. A number of people in the society do not take in alcohol as the procedure of buying liquor is much more harrowing and taxing let alone standing in queue before the beverage's outlets in the country. Now everything is made easy and anyone can buy at the comfort of one's home and drink as much as he can. Undoubtedly, the graph of the consumption of liquor would surely go up and so would go up the crimes, and consequently, government should not be complacent.
T K Nandanan, Kochi
Nepal, China and India
China's instigation of Nepal against India is an alarming time for us and we need to be highly wary of Chinese intrigue. The aggression with which Nepal is claiming the Indian territories is clearly depicts that it is dancing to Chinese tunes. All historical facts bear witness to the fact that Kalapani was always an Indian territory and this should by dealt through diplomatic channels.
Rahul Chouhan, Hyderabad
II
The congenial relations between India and Nepal are as old as Himalayas. The camaraderie between them is above the mere diplomatic relations. It's unfortunate that Nepal, uncharacteristically has been on offensive in its language while talking about shared border of late. That the ruling party in the government there facing hard times internally and publicly, may be one of the reasons for the unusual reaction against friendly nation.India should not be hasty to react to it in knee jerk fashion. It should act maturely and do its bit to repair the strained relations as Nepal is an unexpendable friend to India in strategic terms also.
Dr D V G Sankararao, Nellimarla
Scrap TDS on senior citizens' deposits
The recent cut in the repo rate and reverse rate by 0.40 basis by the monetary policy committee in order to benefit the borrowers to compensate the loss by the Covid-19 is a big blow to the depositors in general and the senior citizens in particular. This is a great injustice to the senior citizens who depend wholly on the pension for their livelihood and they are helpless as they cannot take risk in keeping their amount in some other funds in order to fetch higher rate of interest. The banks also react quickly in reducing the deposit interest rates even before they reduce their borrowing rates. In addition to this the depositors have to pay TDS on the interest they earn on their own deposits which is slightly reduced in the recent stimulus package by 2.25%. There has been a demand from the depositors front since long to lift this TDS ,but the government has not lent its ears so far in spite of the rate of interest being reduced to a meager percentage. It is requested to the government to scrap this TDS at least on senior citizens' deposits and let them live happily. It is also better for the banks to announce a separate deposits interest rate structure for senior citizens higher than the ordinary deposits which helps a lot to them. It is to be noted that deposits by the public are the major source of lendable funds for banks. Hence let the senior citizens live peacefully during the rest of their life without stretching their hands to others for help.
T S N Rao, Bhimavaram
Subscribed Failed...
Subscribed Successfully...