Bengaluru emerges cleanest city post Deepavali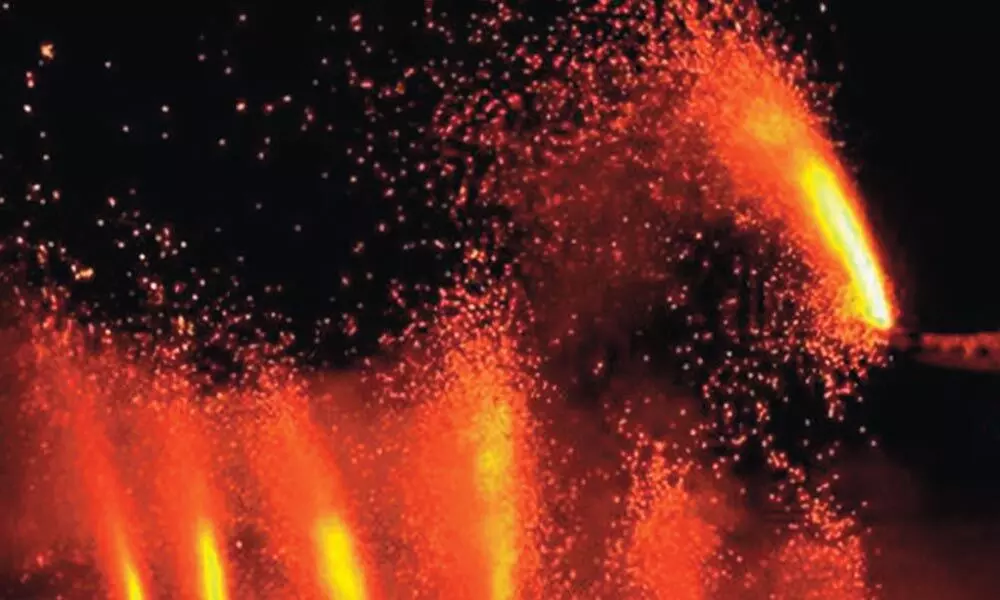 Highlights
Among the eight cities that were analysed by Ambee, the environmental intelligence company that measures air quality at a postcode level, revealed that Delhi recorded high levels of pollution with average AQI consistently above 250 before and after Deepavali
Bengaluru: Among the eight cities that were analysed by Ambee, the environmental intelligence company that measures air quality at a postcode level, revealed that Delhi recorded high levels of pollution with average AQI consistently above 250 before and after Deepavali. The average PM2.5 content was above 200, which is twice the recommended safe limit.
Air quality data before and after the festival across Bengaluru, Delhi, Mumbai, Chennai, Hyderabad, Kolkata, Pune and Jaipur were analysed. The air quality across these eight cities was analysed from November 9 to November 18. On the other hand, Bengaluru remained the cleanest with average AQI ranging between 50-70 and average PM2.5 just above 25 throughout the period. Mumbai's AQI levels remained at an average of 150 whereas Kolkata's average AQI increased from 120 to 170 post the festival of lights. Similarly, Pune recorded a higher average AQI of above 100. Prior to Deepavali, Chennai's average AQI was in the moderate category of 110 whereas post the festival the city saw a drop in pollution with average AQI around 50. Hyderabad and Jaipur continued to show moderate levels of pollution with average AQI ranging between 100-130.
Among the most polluted areas in Bengaluru were Chandra layout, Vijaynagar, Hampinagar, Nayandanahalli with average AQI around 90. Areas such as Gavipuram, Vidyaranyapura, Yelahanka recorded average PM2.5 just above 35. The least polluted areas were BIAL (Bengaluru International Airport) with average AQI just above 50. Madivala, Bellandur, Bommanahalli and Yemlur recorded low levels of pollution with an average AQI ranging from 50-60. Koramangala, Madivala, HSR and Bommanahalli recorded PM2.5 as low as 16. It was noted that certain residential areas with large apartments had increased levels of PM2.5 which could be attributed to community cracker burning during Deepavali.
Following rains right after the festival, there was some respite for the residents of the city seeing a 40% drop in PM2.5 levels.
Commenting on the analysis, Madhusudan Anand, co-founder and CTO, Ambee said "Our analysis indicates that among all the cities, Delhi continues to face hazardous levels of pollution with average AQI and PM2.5 much higher than the safe limits.
Despite small showers, the ongoing stubble burning will only worsen the air quality further. In addition, dropping temperatures will also induce smog which creates health risks and visibility problems. A higher drop in visibility is expected in Jaipur, Delhi, Kanpur, Lucknow and Patna compared to last year. The temperature in the NCR area is expected to dip 0.5 degree celsius lower than last year. Other cities such as Mumbai and Chennai will experience moderate air quality while Kolkata and Hyderabad will continue to witness pollution levels that are slightly higher than the safety limits"