Avoid plastic rally conducted at Tarnaka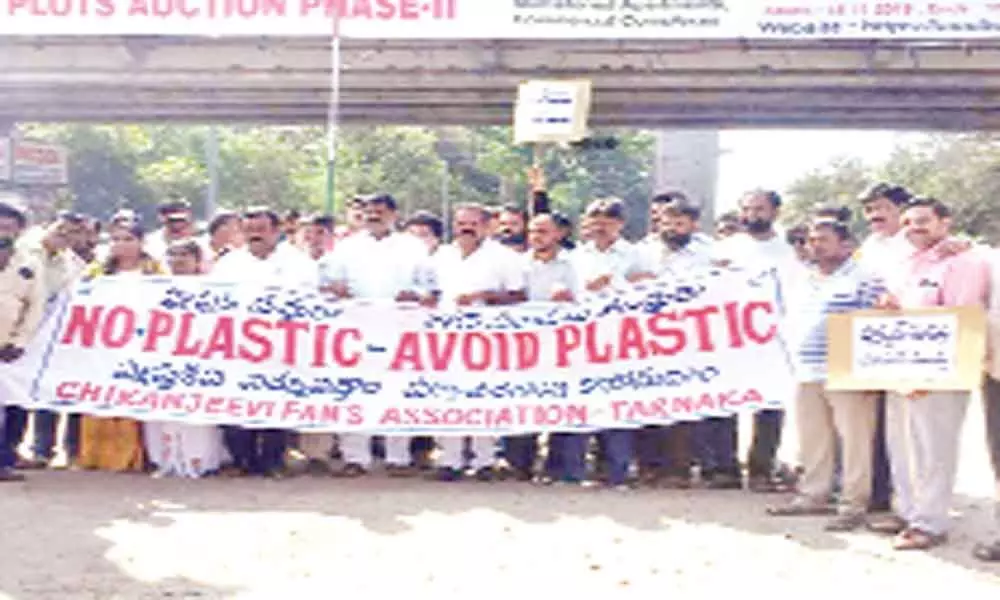 Highlights
A rally with a slogan 'No plastic-Avoid plastic' was organised by president of Chiranjeevi Fans' Association, Tarnaka Ramana Swamy Naidu on Sunday. TRS leader Mote Shoban Reddy started the rally at Tarnaka which ended at Lalapet.
Tarnaka: Hyderabad, Hyderabad news, Hyderabad latest news, Hyderabad news live, Hyderabad news today, today news Hyderabad,
Shoban Reddy explained about the harms of using plastic. He expressed concerns over the harm done to the earth because of extensive use of plastic. He demanded that governments ban use of plastic and conduct awareness campaigns on avoiding plastic. He called upon youth to come forward to work for plastic-free world.
The members of the association Venugopal, Paresh Ram, Kiran Kumar, Rajesh, Shiva Shekhar, Madhukar, Yadagiri, Dasari Shekhar, Vijay, Kalyani, Sharmila and others participated in the rally.